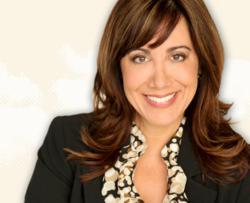 Create a standout brand by communicating messages that rise above the noise.
Los Angeles, CA (PRWEB) March 27, 2013
Deborah Genovesi, owner of Communications CoPilot, is offering a brand-new Bootcamp for entrepreneurs. The "Tell It 2 Sell It" Bootcamp is specifically for business owners who are struggling to make ends meet, are worried about the future of their business, and are unable to find the right clients able to pay for services.
During the 6-week Bootcamp, Genovesi teaches participants to master the concept of "Tell It 2 Sell It" in order to create a standout brand and communicate messages that rise above the noise, connect with their ideal prospects and move prospects to take action, quickly and consistently.
Genovesi says "This 5-step system will help participants make a solid connection with prospective clients while networking, at speaking engagements and on one-on-one sales calls. This is for those who dream of becoming the go-to expert in their field and creating enough steady income to take care of their family." The 6-Week "Tell It 2 Sell It" Bootcamp starts April 1. The program is limited to just 12 people though half the seats have already been sold. Participants will also receive two special bonuses of 30-minute one-on-call strategy calls with Deborah before and after the Bootcamp.
From Hollywood's Red Carpet to the boardrooms of Fortune 500 companies, Genovesi has interviewed and counseled top celebrities and executives. Her career as a TV reporter and a nationally accredited branding and marketing VP spans two decades. Find more information http://www.TellIt2SellIt.com