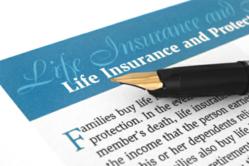 There are many ways to safeguard against financial loss...those with Life Insurance will be protected in the unexpected event of death, accident or sickness.
(PRWEB) November 27, 2012
In 2011, the first Baby Boomers turned 65 - an age that is commonly associated with retirement. However, a recent report funded by the Australian Government highlighted the impact the Global Financial Crisis had on baby boomers, and how it has and continues to affect their and their family's lives.
The baby boomers were the result of the end of World War II, with servicemen and women returning home to resume their lives. Between 1946 and 1964 four million Australians were born.
According to the report, released in February 2012, 'Ageing Baby Boomers in Australia: Understanding the effects of the global financial crisis', just over forty per cent of the Australian baby boomers were financially worse off following the GFC. The report also stated that approximately one third of baby boomers were expecting to postpone their retirement.
Logically, those baby boomers closer to retirement felt a greater impact. When surveyed, thirty three per cent of 50 to 54 year olds felt financially insecure compared to forty eight per cent of those aged 60 to 64.
Director of MiPlan Stephen Handley says the findings of this report highlight just how unpredictable life can be. "Before the GFC hit, the Baby Boomers were preparing for the next phase in their lives, with many looking forward to spending more time with family, starting a new hobby, or taking that long overdue holiday. Unfortunately, many have had to postpone these plans and continue working. "
Mr Handley added that the financial impacts the GFC has had on families provoked many baby boomers to think about how job loss, financial setback or any of life's unexpected turns would affect their children and family.
"Life is unpredictable." Mr Handley said. "At some point, everyone experiences something that can jeopardize their financial security. The scale of the GFC, however, has caused the importance of planning and risk management to become a common topic of conversation, especially between baby boomers and their children.
Mr Handley outlined some ways people better protect themselves against life's unexpected trials.
"There are many ways to safeguard against financial loss. Those who implemented capital protection strategies were unaffected by the GFC. Likewise, those with Life Insurance will be protected in the unexpected event of death, accident or sickness."
About MiPlan - Established in 2011, miPlan offer products of Life Insurance and Permanent Disability Payment. Visit their website to find out more information http://www.miplan.com.au or follow them on Facebook http://www.facebook.com/likemiplan and Twitter http://twitter.com/miplan