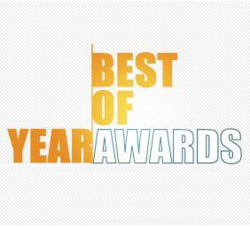 LifeShield has continued to impress the experts with their revamped website, services, and renewed dedicated to customer service.
Las Vegas, NV (PRWEB) March 08, 2013
Today the home alarm system experts at AlarmSystemReport.com announced that they have completed their annual review of LifeShield Home Security and added the company to their list of best wireless home alarm systems for 2013.
The best wireless system category is a relatively new one that AlarmSystemReport.com has added as a subcategory of its list of best alarm system companies specifically of the innovative new technology many alarm system companies like LifeShield Home Security are now using that allow customers to self install high tech systems that do not require any technical expertise.
"What we're essentially seeing is a mass migration toward DIY alarm systems, specifically the wireless ones," said Steve Ordona, head of public relations at AlarmSystemReport.com. "There have been several reasons for this. First, is the price of the technology. Only within the past couple of years has it really become feasible to implement truly high quality wireless monitoring systems and sensors in a way that is both cost effective and reliable. Second, we have ease of installation. Customers usually like working on their own home, as long as it is not too difficult and does not take too much time. It gives them a sense of ownership, control, and investment—and that's important. Finally, we have the portability. It's actually possible to pack up your expensive alarm system and take it with you in all of about 15 minutes—no joke."
LifeShield Home Security qualified for inclusion in this year's best wireless alarm system companies due primarily to its value, affordability, strong technical and customer support service, and high performance (as well as high reliability and durability) equipment. Customer satisfaction surveys indicated high favorability ratings for LifeShield, which is especially important because LifeShield Security requires that customers sign long term alarm system monitoring and alert service agreements in order for the customer to take advantage of LifeShield's lowest rates. Typically, these contracts require at least a three year commitment.
To read more about LifeShield Home Security and the complete LifeShield review, readers should visit AlarmSystemReport.com.
Additionally, to access AlarmSystemReport.com's extensive library of home alarm system companies, including reviews of best wireless home alarm systems, best home automation systems, best cellular monitoring systems, and best DIY home alarm systems—as well as additional expert tips and recommendations regarding home security and the home alarm system market—interested readers should point their Web browsers to AlarmSystemReport.com.
About AlarmSystemReport.com
AlarmSystemReports.com, one of the top publishers of consumer review and information material in the home alarm system and security market, is a consumer product review, education, and advocacy company specializing in sharing reviews and other reports with consumers that provide them with the most comprehensive and dependable facts and evaluations possible about all of the nation's top alarm system and best security system equipment and monitoring service providers. Through its online expert reviews, exhaustive informational reports, and security industry expert recommendations, AlarmSystemReport.com gives consumers all of the facts and analysis that they need to make their final decisions about their homes and families, which they can feel safe knowing are based on all of the best information available to them.
###