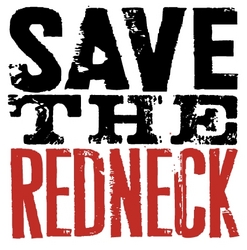 We are not blind to the issues, and we refuse to be stereotyped by them
Los Angeles (Vocus) April 15, 2009
Save the Redneck is a new grassroots movement giving a voice to the many hard working Rednecks who make America the greatest country in the world.
The term "redneck" has a long and illustrious history although today many people think of it as a pejorative description for rural people. Today' Rednecks are farmers, miners, and cowboys, but are just as likely to be pilots, postal workers, teachers or musicians, in other words, hard working individuals who uphold the values of independence, honesty, common sense, hospitality and family.
Save the Redneck is about being truthful and real. Redneck culture has it challenges with poverty, alcoholism, drug abuse, racism and violence. These are real problems that any culture with an oppressive history has to deal with when empowering itself. http://www.savetheredneck.com was started by a group of friends to provide a center point for the movement, a place of historical knowledge, and a venue for discussion. "We are not blind to the issues, and we refuse to be stereotyped by them," says Crit Callebs, co-founder of the movement.
Save the Redneck is in alignment with the ideology of cultural preservation. "We are proud of our culture and do not want to see it stereotyped or attacked. We are striving to bring awareness to, and change, this unacceptable behavior," says Crit Callebs, "Our aim is to set the record straight and celebrate everything positive about being a redneck."
About Save the Redneck
http://www.savetheredneck.com is a celebration of all the positive aspects of being Redneck. Be clear that we are about our stated values and reject anything, whether inside our community or outside, that is not positive or respectful to any human being. This site is not affiliated with any particular religion, race, political party or particular area of the country. We are simply a group up people with similar values who really love our heritage and lifestyle.
For more information including phone or video interviews with Crit Callebs, Save the Redneck co-founder contact:
Lorraine Watkins
2121 Rosecrans Ave, Suite 2385
El Segundo, CA 90245
310-977-9009
###