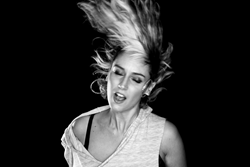 "In the world of music Lila Rose is beautiful and unique like a snowflake."- Angelocracy
San Francisco, CA (PRWEB) October 28, 2014
On October 28th, Canadian-born, California-based singer, songwriter, and producer Lila Rose releases the video for her song "Confessions," off of her full-length concept album, WE.ANIMALS. The video and song are a call to action, to witness our current state and the connection/disconnection we have with our surrounding environment. "Confessions" shows us how we have distanced ourselves from the things which matter most by creating a highly plastic based world. "I am down on my knees, begging for forgiveness, on behalf of humanity, for all of the destruction we have created, which will in the end be our own demise if we do not find a way to live in accordance with the natural world," says Lila.
With a sound like artists such as Bjork, Radiohead, Florence and the Machine and Sinead O'Connor, Lila's music invokes feelings of hope, and inspiration in her listeners. In 2012, Lila released her debut full length album, Heart Machine, which received reviews and press from around the world. Most recently, Lila won an award for 'best musician' in East Bay Express, and 'best in show' for the Oaktown Indie Meyhem contest in 2013.
"Confessions" was shot over a two day period just outside of Guatemala City, in the surrounding forests of Laguna Del Pino. The set, which took two weeks to prepare, used 90% recycled plastic and was comprised almost entirely by a Guatemalan cast. Lila's album, WE.ANIMALS. which was produced with band member Daniel Garcia, offers a raw and edgy sound while giving perspectives on the world around us. It will be ready for release in the spring of 2015.