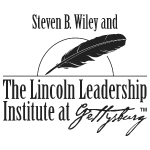 The knowledge gained through this course will help students lead in stressful, uncertain situations. These challenges were present in 1863 and are ubiquitous in most organizations today. - Bradley Alge, Purdue University
West Lafayette, Ind. (PRWEB) March 07, 2013
Purdue University will partner with The Lincoln Leadership Institute at Gettysburg, Pa., to offer a course in organizational leadership that includes three days at the Civil War battle site.
Through "Experiencing Leadership: A Transformational Journey from Gettysburg," students will delve into President Abraham Lincoln's leadership style. They also will be put into situations similar to those of Civil War leaders like Col. Joshua Lawrence Chamberlain.
The course will be led by Bradley Alge, an associate professor of management in Purdue's Krannert School of Management, and Steven B. Wiley, president of The Lincoln Leadership Institute at Gettysburg.
"The Krannert School is producing the next generation of global leaders, and our students have the opportunity to hone their knowledge and leadership skills all over the world," says P. Christopher Earley, Krannert dean and James Brooke Henderson Professor of Management. "It is fitting that students will now have that opportunity at one of the most important historical settings in the United States.
"While some people have talked about 'flipping the classroom,' Professor Alge is reinventing it. This unique approach will complement the outstanding classroom and extracurricular educational opportunities currently available to our students."
The course, which will be offered for the first time this spring, is graduate level but also open to undergraduates and non-students. The basic course will provide two hours of credit and will consist of reading and online discussion followed by three days at Gettysburg. For an additional credit hour, students can continue with additional readings and leadership development planning.
"The knowledge gained through this course will help students lead in stressful, uncertain situations where resources are limited and change is constant." Alge said. "These challenges were present in 1863 and are ubiquitous in most organizations today."
At The Lincoln Leadership Institute, a faculty of generals, ambassadors and historians help leaders at all levels of organizations understand how lessons from the Battle of Gettysburg can translate into actions at their companies.
Wiley and his staff use history as a metaphor and the battlefield as a classroom to help students experience how leadership can transform teams and organizations; develop essential communication skills; learn how to think strategically and critically; discover rational and emotional components of being a leader; identify and apply the characteristics of some of history's great leaders; and uncover strategies for selling, leading, negotiating and producing results.
"We are excited to work with as prestigious an institution as Purdue University and its Krannert School of Management," Wiley said. "The institute has been privileged to work with leaders from the majority of Fortune 100 companies, dozens of federal agencies and more than 75 presidential appointees and their teams. Now we look forward to hosting tomorrow's leaders from Purdue."
The class will begin May 13 with departure for Gettysburg on May 14, returning early on May 18. Registration deadline is April 15.
--30--