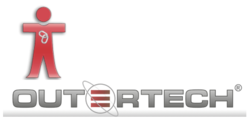 Our goal is to make computers more stable, more useful, faster, and easier to use.
Coburg, Germany (PRWEB) March 21, 2013
Outertech, creator of the Linkman software management program which enables users to efficiently organize and sync large numbers of bookmarks from a single or multiple computers, has announced the release of the highly-anticipated 8.80 version of the popular software package.
According to company spokespersons, Linkman 8.80 has been updated to support the latest internet browsers – including Google Chrome, Firefox, Opera and Internet Explorer -- as well as add compatibility and support with Windows XP, Vista, Window 7, and the recently- released Windows 8.
In addition, the newly-updated bookmark manager, which has received a five-star rating from CNET Review, also provides an improved bookmark validation process, more efficient synchronization between multiple computers , and increased web icon support.
The program, which was initially released in 1997, is available in two editions: Linkman Light, a free version for educational and private usage; and Linkman Pro, a more advanced version which can be used commercially. Both versions come with a screenshot tutorial, an instruction video, and comprehensive digital manuals.
Designed with the casual internet user in mind, Linkman (short for Link Manager) is a browser-independent bookmark manager which effectively replaces a browser's native URL management system and then organizes and validates large collections of links to not only allow faster and more efficient internet browsing, but keep bookmarks safe and up-to-date as well.
In addition to allowing users to sync bookmarks across various browsers, Linkman Pro also adds support for synchronizing its XML bookmark databases between different computers. It also provides built-in support for free synchronization services such as Dropbox, Google Drive, Microsoft SkyDrive, Syncplicy, SugarSync, ADrive, Wuala, and several others.
Linkman Pro offers a number of attractive flexibility and privacy-protecting features as well. It can be installed on a USB stick, where it is fully functional on any Windows computer without installation or the need to entrust personal data to an internet cloud. Bookmark databases can also be protected by password to maximize user privacy.
Linkman Light is available to private users at no charge. Linkman Pro, its commercial counterpart, starts at $24.95 for a single computer. A free 30-day Linkman Pro test drive may be accessed by visiting http://www.outertech.com/en/bookmark-manager.
About the Company
Based in Coburg, Germany, Outertech is a software development company whose goal is "to make computers more stable, more useful, faster, and easier to use." Its lead product, Cacheman (short for Cache Manager), is an award-winning Microsoft Windows performance optimization program. Initially developed in 1996, it is regarded as the first Windows optimization software package to be made available to consumers.