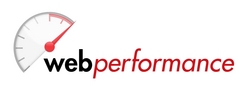 Our latest version of Load Tester was designed to generate loads from both in the lab and outside the network
Durham, NC (PRWEB) October 27, 2009
Web testers are about to discover a whole new level of performance testing with the release of Load Tester, Version 4.0 from Web Performance, Inc. (WPI). Load Tester 4 gives users access to the cloud network--a virtual network of servers spread across the globe--to let developers conduct load testing outside their own networks and simulate greater numbers of potential site visitors.
"Our latest version of Load Tester was designed to generate loads from both in the lab and outside the network," says Michael Czeiszperger, founder of WPI. "Along with all the benefits of previous releases, Version 4.0 lets our customers specify a virtually unlimited number of users and test computers, without any hand coding, and run their test at the push of a button."
Unlike most web-based solutions, Load Tester 4 can handle even the most complex websites, including often used variables such as session tracking, VIEWSTATES and data customization, and is ideally suited for performance testing throughout a site's development cycle.
"We recently tested a website for the 2009 MTV Music Video Awards," says Czeiszperger. Our engineers completely configured 50 separate test machines, enough to simulate 100,000 concurrent users, in just five minutes."
Load Tester 4 now also simulates the latest versions of Internet Explorer and Firefox, both of which have increased the number of simultaneous socket connections that place a higher load on web servers and reduce web server capacity by up to 60%. By simulating these browsers, Load Tester 4.0 helps developers tune web servers to sidestep any performance problems.
To learn more about Web Performance Load Tester 4, go to
http://www.webperformance.com/load_testing/newfeatures.html
Watch the video on Cloud-based Load Generation
http://www.webperformanceinc.com/load_testing/demo/CloudDemo.html
Web Performance, Inc is a leading website performance testing company founded by web technology experts who saw a growing demand for easy-to-use web testing software for projects of all sizes, especially during early development stages. Its offerings include testing services and software, including industry-leading Web Performance Load TesterTM. For more information, visit webperformanceinc.com, or call 919-845-7601.
# # #