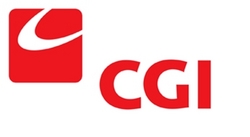 Many financial institutions and loan servicers need help to deal with the surging volume of loan modifications in a timely and appropriate manner
Fairfax, Virginia (Vocus) March 10, 2009
CGI Group Inc. (TSX: GIB.A; NYSE: GIB), a leading provider of information technology and business process services, today announced its Loan Modification Service™, a business processing service to provide banks and loan servicers with the capacity to handle high volumes of loan modifications rapidly and consistently.
The new Homeowners Affordability and Stability Plan qualifies an estimated 3 - 4 million at-risk American homeowners for mortgage loan modification to prevent foreclosure. With tight government oversight and mounting consumer pressure, the job of loan modification presents servicers with multiple challenges. CGI brings together over 30 years of experience in consumer credit management and government regulatory compliance and financial accounting capabilities to deliver an integrated, end-to-end solution for loan modification operations.
"Many financial institutions and loan servicers need help to deal with the surging volume of loan modifications in a timely and appropriate manner," said Donna Morea, President of CGI, U.S. "CGI's Loan Modification Service helps financial institutions meet these challenges and keep homeowners in their homes, while providing the accuracy, transparency and accountability required in today's environment."
CGI's Loan Modification Service delivers the complete infrastructure and support resources necessary to quickly service large volumes of loan modification requests, minimizing startup time and capital investment using a benefits-funded approach. The service, provided out of CGI's U.S. business process service centers, includes experienced mortgage and credit staff supported by CGI's industry-leading Enterprise Credit suite of business applications and delivers every aspect of loan modification operations, including loan analysis, customer interaction and on-going loan modification monitoring. CGI's highly automated approach uses optimization techniques and advanced decision analytics capabilities to maximize portfolio value, and minimize losses and recidivism.
For more than 30 years, CGI has provided IT, business process and managed services to financial institutions and the U.S. federal government, including 24 of the top 25 banks in the Americas, 17 of the top 25 European banks, and more than 100 U.S. federal government agencies.
About CGI
Founded in 1976, CGI Group Inc. is one of the largest independent information technology and business process services firms in the world. CGI and its affiliated companies employ approximately 25,000 professionals. CGI provides end-to-end IT and business process services to clients worldwide from offices in Canada, the United States, Europe, Asia Pacific as well as from centers of excellence in North America, Europe and India. CGI's annual revenue run rate stands at $4.0 billion and at December 31, 2008, CGI's order backlog was $11.4 billion. CGI shares are listed on the TSX (GIB.A) and the NYSE (GIB) and are included in the S&P/TSX Composite Index as well as the S&P/TSX Capped Information Technology and MidCap Indices. Website: http://www.cgi.com.
###