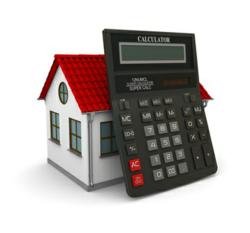 Mortgage and loan calculator to save money.
Richmond, VA (PRWEB) March 05, 2013
Amy was applying for a mortgage loan last year. Although her mortgage consultant explained the intricacies of the payment plan in extreme detail, she found the process to be rather time-consuming and counter-productive. Due to the sheer number of variables, comparing two different loans was extremely difficult. Fortunately, she came across several mortgage and loans calculators at Loans.net. She felt rather empowered to be able to keep pace with her consultant.
Yesterday, Loans.net released a suite of ten powerful and sophisticated mortgage and loans calculators. The newly-revised version offers a host of features and promises to help consumers with complex calculations. Just plug-in a few numbers and the calculators will process the data and generate an output instantly. The calculators are made available to anyone with a Web connection. "It is so easy, my five-year-old can use it," says Amy, who regularly uses the calculators at Loans.net.
The company released these tools as a service to the public. "We are very passionate about educating people and empowering them with knowledge pertaining to loans and mortgages. Education is the key to protecting customers on an edgy landscape," said Greg, a company spokesperson for Loans.net.
The company released over ten mortgage and loans calculators and made the following official press statement:
"In addition to top quality loans provided through our network of lenders, we are very focused on educating and empowering customers through a wide range of resources. From hundreds of tips and tools in our knowledge base to our support staff, we have always made a determined effort to make the process of applying for loans and mortgages as easy as possible. Since the past fifteen years, our site has been visited by millions of individuals. In an effort to facilitate the process even further, we released a revised version of ten mortgage and loans calculators. These are extremely sophisticated tools for anyone who wants to calculate payments, determine earnings requirements, estimate tax deductions, figure out savings, calculate APR and payments, and perform a host of other calculations without the help of expensive software. This is truly an innovative and extremely useful service that is being offered to all."
Yonni Rossa, CEO of Loans.net, devised and executed the algorithms powering these calculators. "In addition to the front-end user interface, the mortgage and loans calculators are powered by cutting-edge PHP scripts, advanced algorithms, and a robust back-end infrastructure to ensure the calculations are performed within nano seconds," says Yonni.
Loans.net has been offering mortgage and loan quotes for the past fifteen years. The site allows borrowers to complete a simple loan application and receive free loan quotes from several lenders. After completing the loan applications, borrowers obtain an instant online decision and, if approved, the funds are deposited electronically within one business day. In addition to loan quotes, Loans.net offers basic knowledge resources and mortgage and loans calculators to facilitate the overall process of applying for loans.