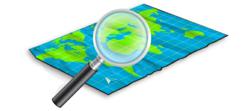 These citations are helping many businesses to increase online visibility without the extra costs.
Danbury, Connecticut (PRWEB) March 14, 2013
The recent changes by Google and other top search engines has led to new ways of ranking a website online. Businesses can now receive higher rankings by creating citations online noticed by search engines. The BrianHanson.com website has published a monster list of the best local business citations for SEO. This list can be accessed at http://brianhanson.com/368-of-the-best-places-to-get-citations.
This list now includes 368 of the best sources to use online to help boost website rankings. These citations are helping many businesses to increase online visibility without the extra costs.
Consumers making purchasing decisions use multiple resources before making an online purchase. A website able to maintain a high ranking position when specific keywords and phrases are used could benefit from this positioning. A single website is now one of multiple tools that are available for companies to use when marketing products or services.
The new published lists of business citations online is one way that is now available for companies to use for a marketing campaign.
Costs of hiring marketing companies is one business expense not all companies can afford. While multimillion dollar corporations usually have large budgets, small companies gaining a foothold online can be at a disadvantage without helpful resources. The BrianHanson.com website was created as one instructional resource online to teach professional concepts to website owners, online marketers and business owners. The tips and strategies published online are designed to help grow an online business.
The new citations list currently available is in addition to recent product reviews now published. The different ways that companies can use to turn a profit without the high marketing expense are now part of the content accessible online. This new content has been added to the website to help create a better resource for companies to use. The marketing knowledge and business expertise now offered by Brian Hanson can be accessed from a new newsletter now available online http://brianhanson.com/resources.
A single sign-up form is provided for companies to use to receive the tips, strategies and information now published in the regular newsletter available for no charge. This newsletter is in addition to the content published regularly online.
About Brian Hanson
Brian Hanson is a self-taught online marketer responsible for more than 5 million in sales from his first website in its first year online. This expert now owns and operates more than 300 websites on the Internet and provides helpful information from his new website. Brian frequently speaks at technology and business conferences to teach new and experienced marketers the latest strategies for building income online. Brian Hanson is co-owner of Marketers Black Book and uses his expertise and knowledge of SEO and income generation to teach entrepreneurs and existing business owners.