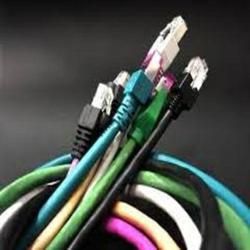 Lower Internet Cost.com - The Local Business T1 Providers -For The Services Your Company Needs At The Right Price
Nationwide (PRWEB) March 20, 2013
The quote portal is just one of many value-added services offered by the company to provide small businesses with the best, most up-to-date information from various vendors.
Seeing a need for real-time information about several business level needs, Lower Internet Cost.com developed its proprietary system. Small business owners can easily find and compare such services as telephony, networking, ethernet, wireless and local business T1 providers from many different providers all at once. What's more, accompanying the vendor identification are service packages, statistics, user feedback and other vital information to help business owners make an informed decision.
"It's one thing to thumb through the newspaper or flip through a phone book to find lower internet and phone service costs for businesses, but what are you relying on? In the end, it's likely that whichever provider has the largest ads or the biggest promotion will be the choice. We wanted to take the mystery out of the equation. Our answer is the real-time quoting system. It gives small businesses the knowledge they need to choose the provider which best suits their entity's particular needs," a company spokesperson said, expounding on the reasoning for implementing such a resource.
Lower Internet Cost.com aims to provide as much information as possible about local business T1 providers, so there's a clear delineation between all the services each vendor offers. The company states that small business owners can become overwhelmed or exasperated when trying to discern the difference between vendor packages, pricing and customer care protocols.
"It's no wonder small business owners switch from one vendor to another time and again. They're not to blame, because those proprietors just want to pay a fair price for the quality and care they expect. Promotions can be very tempting. But what we're all about is transparency. We'd like to be the go-to source for companies which seek the right local business T1 service for their store, restaurant, shop, or office," the company spokesperson added.
By simply logging onto Lower Internet Cost.com, small business owners can immediately find and compare their local business T1 providers, along with many other services.
About TieTechnology
TieTechnology Telecommunications' provides the highest quality telecommunications and engineering consulting services to telephone companies, internet service providers, cable television companies, and municipalities within the telecommunications industry at the most competitive rates. Businesses need high speed internet and reliable phone connections to stay ahead of their competitors and fulfill all client expectations. Companies that operate internationally need robust phone and internet systems like business VoIP business satellite, p2p (point to point), VPN (virtual private network) and much more. The mission of TieTechnology Telecommunications is to provide affordable and high quality services for business users who want reliable business fixed wireless, business Ethernet, and business phone services. TieTechnology Telecommunications is a division authorized by TieTechnology, LLC. The telecommunications engineering & consulting services can be accessed online at: http://www.lowerinternetcost.com.
TieTechnology, LLC
4532 W. Kennedy Blvd, Suite 182
Tampa, FL 33609
1-888-853-6987