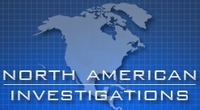 Freezing out copycat ice cream trucks.
New York, N.Y. (PRWEB) December 8, 2008
PublicRadio.org's Marketplace talk show covered the topic of Mister Softee imposters in a segment titled "Freezing out copycat ice cream trucks." When it did so, North American Investigations, Inc.'s Darrin Giglio was one of the featured guest speakers. One of the oldest, largest and most experienced New York private investigation firms, North American Investigations specializes in a wide array of investigation services. It's not surprising then that Mister Softee tapped one of the company's lead private eyes to track down its trademark-infringing phonies. Branded businesses that feel their intellectual property is being infringed upon can learn more about North American Investigations online at http://www.PvtEyes.com.
Produced by American Public Media, Marketplace is a daily magazine of business and economics that is hosted by Kai Ryssdal. On August 11, 2008, this award-winning talk show tackled the legal battle that is being waged against Mister Softee imposters who are copying the trademark look and sound of the ice cream behemoth's trucks.
According to the U.S. Department of Justice, "From 1994 to 2002 the number of cases in which plaintiffs sought civil remedies related to patent, trademark and copyright infringement increased 20 percent to 8,254." A 2006 Patent and Trademark Damages Study conducted by PricewaterhouseCoopers further revealed, "In the past 15 years, the number of patent infringement cases filed increased every year, from 1,171 in 1991 to 3,075 in 2004. The number of trademark cases rose from 2,220 in 1991 to 3,508 in 2004." It seems then that Mister Softee is not alone in its quest to bring trademark violators to justice. Yet the dilemma remains: How do infringed-upon trademark holders root out the copycatting phonies?
A few years back, Mister Softee decided to take action. It's then that the company hired North American Investigations' PI Darren Giglio to get pictures of the copycats who were ripping off its signature trademarks. Last week, Giglio sat down with Marketplace's Ryssdal to discuss the issue. Although Mister Softee's vice president remains optimistic about eventually putting these fakesters out of business, Giglio isn't so sure. "It's been six years. And we'll probably keep doing it, because some people never learn." Unfortunately, trademark infringement is a problem that's not going to disappear anytime soon.
Businesses that would like to learn more about protecting their trademarks and other intellectual property rights can do so by contacting Darrin Giglio toll-free at (800) 724-8080. For more information on how to engage the services of a trademark investigation expert, visit North American Investigations, Inc. online at http://www.PvtEyes.com.
About North American Investigations, Inc.: North American Investigations, Inc. is a full-service, licensed and bonded New York private investigation firm that has been conducting professional locate investigations and surveillance worldwide for over 40 years. The numerous cases the company's investigators have worked on have been featured on 20/20, CBS News and CNN and in "USA Today," "Newsweek" and "Time."
# # #