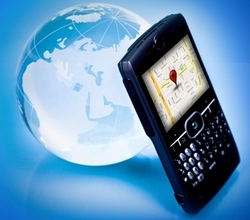 Encino, CA (PRWEB) September 21, 2010
TechnoCom Corporation™ (http://www.technocom-wireless.com), a leading provider of services that enable enterprises to deliver location-aware mobility solutions, today announced Vice President of Customer Fulfillment, Sam Knight, will present as part of the Network Enablers panel at the Verizon Developers Community Conference on Tuesday September 21st in Las Vegas, Nevada. Mr. Knight will contribute to the panel discussion regarding the difference between network application programming interfaces (APIs) and device-level APIs and the emerging market needs such services can address. Mr. Knight will bring TechnoCom's enterprise, not consumer, perspective to this debate about Verizon's suite of network-enabled services.
TechnoCom™ has developed a location-aware mobility solution, the TechnoCom Location Platform™, which enables enterprises to easily incorporate location and messaging into their existing business. The location platform offers ubiquitous location via mobile or landline phone, and provides increased communications through voice, data, and web communications.
Attendees for this session will learn best practices for application development and how to best deploy their solutions to match today's technology and consumer needs.
About TechnoCom
TechnoCom Corporation™ is a leading provider of products and services to enable wireless location solutions for enterprises, wireless carriers, and service providers. TechnoCom helps its customers efficiently implement, optimize and manage location solutions for E911 and commercial location-based services. TechnoCom Location Platform™ is a turn-key, enterprise location-based services platform that delivers operational efficiencies, cost savings and ubiquitous device access to location and messaging. The company's flagship products, Location eXchange Server® and LocationAssurance Manager® platforms, allow efficient implementation of wireless location solutions for continuous, automated oversight into location system performance.
Founded in 1995 and privately held, TechnoCom has been selected by Deloitte as one of the 50 fastest growing technology companies in Los Angeles for four consecutive years. TechnoCom's customers include AT&T, Bell Mobility, Cricket, Cross Country Automotive Services, Openwave, Sprint Nextel, TELUS, T-Mobile, and Verizon Wireless. For more information about TechnoCom, please visit http://www.technocom-wireless.com.
# # #