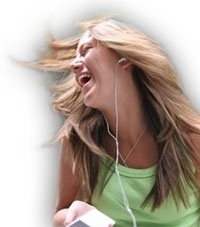 We offer a number of different styles of tours to suit everyone's interests
Brisbane, Australia (PRWEB) September 18, 2007
LoDingo.com, a Digital Download Megastore, has launched a range of audio tours for cities around the world.
The website features over 500 tours in the United Kingdom, Europe, the United States, Africa, South America and the Asia-Pacific region.
Travelers can download a personal tour directly to their mp3 player and explore their destination at their own pace.
Lodingo managing director Gordon North said that the website is home to the largest selection of audio tours on the web.
"We offer a number of different styles of tours to suit everyone's interests," Mr North said.
"Travelers can choose to shop till they drop in Hong Kong, soak up the sun in Copacabana or marvel at Michelangelo's masterpiece in the Sistine Chapel.
"Whether you're a history buff, a fun-loving backpacker or someone who simply wants to do a bit of sightseeing, we have the tour for you."
Audio guides include a free map that shows the path the tour will follow and the stops along the way.
Mr North said the tours are a unique way to discover the heart and soul of a city.
"The guides provide an experience that you just can't get in a tour group," he said.
"They take you to places only locals know about and they create a truly unforgettable atmosphere using stories, background music and sound effects."
LoDingo.com also provides language learning packages and will be releasing more digital travel products over the coming months, including language translators and city site guides. A virtual megastore, LoDingo.com offers a library of travel, health, business, entertainment, sports, audio books, education and more.
LoDingo Digital Download Megastore
###