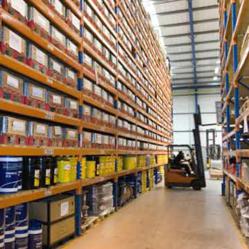 Houston, TX (PRWEB) March 26, 2013
Adams Warehouse & Delivery wants potential customers to be aware of the warning signs that logistics companies may be difficult to enjoy having a working relationship. Not every logistics company offers the same services as Adams, nor do they have the same attitude. Some of these firms give the industry a bad name, the company reports.
Adams, providing warehousing services since 1976, warns that if a company does not answer questions, and attempts to side-track the issue, be wary. If the company cannot answer the question about how they handle concerns or problems, better steer clear of them. These types of companies will get angry and upset with the client for asking the probing questions, and never give a satisfactory response.
If a company does not have time to answer questions, then the client should not have time to use them as their warehousing provider. Many times, the client is treated more like a number than a customer. These types of firms are always in a rush to change the subject, and make the customer feel like they are forcing them to respond to their concerns. This is a Red Flag to stay away.
The Adams Mission Statement shows the difference in using a logistics company with high standards. At a recent interview, management had this to say: "Our customer's satisfaction is our first priority, because we are a family-owned business. We know how much their business means to them, so we deliver quality services every time. That's why our clients continue to trust us with their logistics and warehousing needs".
Adams Warehouse and Delivery provides full service logistics in the Texas and USA market. Their expansive resources have allowed them to be of aid to any company or business trying to expand to additional markets, all at cost-effective rates. The company reports that they believe that a growing business is a successful business, and its services are custom-tailored to meet that goal.
Adams Distribution represents themselves to be the largest family owned Warehouse and Delivery company in Texas. They offer such a wide range of services, that it is hard to find too many other logistics companies that offer as many diverse services.