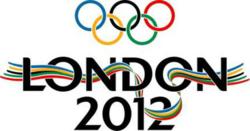 8.8 million spectator tickets, 80,000 athletes and officials, and 30,000 media outlets create an advertisers dream.
Atlanta, GA (PRWEB) June 12, 2012
Olympic Coverage Evolution - From Print to Social Media
Olympic coverage has evolved from print media in the 1890s to social media as we know today. The Athens Olympics in 1896 was followed by people through newspapers. The 1936 Berlin Olympics was widely covered by radio with 2,500 broadcasts in 28 different languages. The first live satellite television broadcast of the Olympic Games happened in Tokyo in 1964 with 40 countries viewing. The 1996 Olympics saw the first dedicated web page for the games. The London 2012 Olympics showcases social media with the creation of the Olympic Athletes' Hub to allow athletes and fans to directly interact online.
Protecting the Sponsors
The International Olympic Committee and London organizers have limited advertising to sponsors that paid 5 million to 100 million pounds. This means that businesses located within the venues and did not pay are banned from listing their businesses with the Olympics. The rules cover any display of a business name, any form of ambush marketing and association with the Olympic rings, logos, mottoes, mascots and other Olympic-related images. Even the mere use of words like "2012" or "games" combined with words like "London", "sponsors", "summer", "medals" or "gold" is enough to provoke officials. Some 250 enforcement officers are assigned to patrol Olympic venue peripheries and violators can be slapped hefty fines of up to 20,000 pounds.
Organizers argue that the rules are necessary to protect the investments of the paying sponsors, adding that they make the games happen. In a statement, the group said that the sponsors provide funding and the expertise to stage the games, emphasizing that without them, there simply wouldn't be any Olympic games.
How Small and Mid-sized Businesses are Coping
Small and mid-sized businesses are not about to give up their right to be part of the celebrations. Mark Evans, managing director of London-based advertising company Kommando, cautions local businesses not to resort to ambush marketing but they can still benefit from the games by being more imaginative.
Some businesses have found smart ways of circumventing the rules. For instance, the Marks and Spencer Group, a major UK retailer, is taking advantage of the Golden Jubilee activities of Queen Elizabeth II's ascension to the throne. It features Union Jack-inspired cushions, two-level cake stands and beach towels with a British crown embellishment. Its campaign slogan of "On your Marks for a summer to remember" featured with popular celebrities is making the brand stand out during the games.
Another strategy that other businesses use is to associate their businesses with world record holders in athletics like Jamaican champion Usain Bolt. Non-sponsors Virgin Media Inc. and Puma SE, competitors of official sponsors BT Group Plc and Adidas AG, respectively, claim to have shored up sales with their Bolt ads.
Advertising firm Impact has also come up with its own Olympic advertising package for businesses looking to be visible in high-activity live sites. For instance, its InfoBag promotion in four London live sites is a great way to be known to people because attendance is expected to be massive. Impact's Olympic East Poster promotion also offers a network of 550 poster outlets covering frequented venues like hotels, restaurants, cafes, bars, town halls and libraries located in Olympic host boroughs. The spaces are selling out fast and early booking is recommended.
Making up through Social Media
While Caribbean Scene owner Patrick Marche said that small businesses are virtually limping to the Olympics because of the harsh advertising rules, others are turning to social media to maximize the benefits they can get from the Olympic festivities. The London Olympics is a rare opportunity to create long-term customer loyalty locally and internationally, this according to Robert King, general manager of ClickSquared, a global provider of cloud marketing software and services.
Social media has changed the way business is done. People spend so much time on Facebook, Twitter, LinkedIn, Pinterest and other social media platforms. Towards the end of 2011, Facebook had 794 million visitors each month compared to 145 million users in 2008. The growth is so phenomenal that the possibilities are simply endless not only for major players like Coca-Cola Co., Procter & Gamble and Samsung but for every business owner who is determined to promote his brand and ultimately raise revenues.
The buzzword in London social media is certainly the Olympics. This is not the time for business owners to sell but to engage people with Olympic-themed conversation pieces. Olympic developments like popular events, favorite athletes, standing of teams, fans' preferred sporting competitions and many more attract the interest of visitors. This could be the start of new connections that can be nurtured to become lasting relationships, thereby converting mere visitors into loyal customers.
About AccurateLeads
AccurateLeads is a leading provider of direct marketing services that help businesses grow their client basis. Founded in 1984, AccurateLeads has developed a unique process that helps businesses create an individualized multichannel marketing plan to stimulate growth and out brand competition.
For additional information feel free to call our toll free number: (800) 685-4787