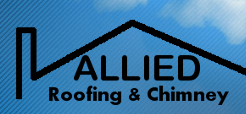 Long Island Chimney Cleaning Company, Allied Chimney add new services to their website.
Long Island, New York (PRWEB) March 18, 2013
Allied Roofing and Chimney did what it does best, but this time, the work wasn't done on a roof or chimney. This time, the company performed a complete inspection and overhaul of its online image, sweeping away the soot, repairing the cracks, and building a website that reflects its true reputation.
With locations in Freeport and Brooklyn, Allied Roofing and Chimney has proudly serviced Long Island and New York City's five boroughs for over 20 years! This family-owned company specializes in both, the roofing and chimney industries. However, winter coming to a close benchmarks an important time for homeowners to pay last respects to the cold and snow by giving special attention to the source that helped keep them warm all season long – the chimney. The new website, alliedchimneyny.com highlights the array of chimney services the company offers to the NY Metropolitan community.
The dedicated staff of Allied Roofing and Chimney are experts in everything chimney, from cleaning to building. The chimney remains one of the most forgotten-about parts of a house and therefore, does not get the proper care and maintenance as would other parts. The most important service the company offers is that of a chimney inspection, where the staff will examine all aspects of the chimney, inside and out, to ensure that there are no structural or safety problems. The services then extend to a routine, yearly cleaning which is amongst the top ways to prevent any chimney-related safety hazards within a home. The company provides quick, thorough cleanings, and a full-scale cleanup.
Allied Roofing and Chimney's maintenance services also include liner installations, which allows for proper ventilation and prevents embers from flying where they shouldn't. And to prevent nature from coming in, whether it is snow, rain, or even wildlife, the staff can install chimney caps. However, for the homeowners who don't have caps installed and have found an animal has made the chimney their home, Allied Roofing and Chimney extends its services to help with animal removal, as well.
Lastly, the chimney company has an incredible team of masons, on staff, who specialize in chimney construction. These experts can build a new chimney for a new house or repair cracks and bricks in a preexisting chimney. They will even work with homeowners who need help saving or restoring a chimney that is close to tumbling down, but who would like to maintain and preserve the original look of the structure.
Alliedchimneyny.com provides a full list of services the company has to offer, as well as pictures of their work. For a family-owned company, Allied Roofing and Chimney offers everything a homeowner could need in chimney construction, repair, and maintenance.
Allied Roofing & Chimney has locations in Freeport and Brooklyn.
Call us at 1-800-641-9080
http://alliedchimneyny.com