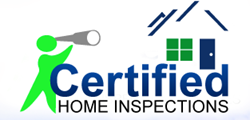 Long Island, New York (PRWEB) March 02, 2013
Certified Home Inspections is a local company helping buyers make an informed decision about the property they are buying. For most people home is one of the biggest investments. A clear and thorough inspection process ensures that home buyers have a detailed knowledge of every aspect of a given home before they buy it.
A professional and detailed home inspection is an important first step in the home buying process. Having a trusted and experienced inspection company is always recommended. Analysis of foundation, roof, gutters, crawl space, basement, vents, plumbing and heating is important to make sure they don't create any problems in the future.
'We are proud to offer complete home inspection services. With over 50 years of industry experience, we can make an organized and detailed assessment of the residential property condition', says company's owner, Dominick Esposito.
Certified Inspections use high-tech equipment to test for gas leaks, temperature variation and electrical problems.
Buying a house is very exciting but it can also be stressful because there could be times when you have fallen in love with a property but you don't know enough about it to make a decision. Home inspection can thus be that critical phase where an objective, third party's evaluation can help you decide whether a particular house is the right one for you. It also gives you an idea just how much more you need to invest in repairs and re-modeling before buying.
A home inspection not only points out what needs to be repaired, it also reveals the positive aspects of a home. You may feel good when you find out that the house is in an overall great condition and only needs to be maintained to keep it in a good shape.
Check out their website for Sample Reports http://www.certifiedhomeinspectionsny.com. The simple layout and format makes them easy to read. Dominick Esposito mentions, 'Our reports are easy to understand, complete with illustrations. We submit our reports in 48 hours after our inspection visit.'
On his new website, Dominick Esposito offers information on the value of a quality home inspection. His personal message on the main page also points out how important it is to find the right home inspector. Their process (in steps) and costs are clearly explained on Process page.
For more information, call: (631) 921-6602 or (718) 841-7285 or email certifiedhomeinspectionsny(at)yahoo(dot)com.
Certified Home Inspections
(631) 921-6602