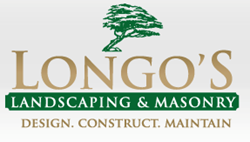 Long Island Waterfall Company, Longo's Landscaping & Masonry announces to waterfall feature.
St. James, New York (PRWEB) March 28, 2013
When it comes to longevity, Longos Landscaping is a model for any company.  Now with over 30 years in the business and preparing for another busy season, there seems to be few signs of slowing down. But this year, more than any, they are focusing on water features as a new great offering for their large and growing customer base.
Before they delve into water features, Logos Landscaping offers their clients a wide range of services.  These include masonry, landscape design, plantings and more.  Their owner Nick Longo has slowly built the company into a well-known and well trusted Long Island company.  The company serves both Nassau and Suffolk County. 
Water features are a great way to breathe life into any backyard.  As Long Islanders, who love swimming during the warm months, they can help turn a pool into an exotic resort, rather than just a plain old pool.  According to Longo, "There is no doubt that water features are becoming more popular, and we believe a large part of that is that Long Islanders are starting to realize that water features can let you bring out your own creativity.  Of course, we help in that department to." 
On their website, viewers can see a sample of pictures of water features.  A big part of their water features come into waterfalls and waterfall related signs.  There is no doubt, that their waterfalls will make a homeowner the envy of the neighborhood. 
Of course, water features have an important side effect aside from simply turning a backyard into a resort.  They also can act to actively help raise your priority value through his value of home improvements.  In a time when many are looking for just such a thing, a water feature is a fun and affordable way to enjoy a home.
Since their beginning, Longos have slowly, but steadily increased the service that they offer their customers.  Their ingenuity is clearly a key factor in their longevity.  "The more innovate, the more we can offer our customers," Longo said. 
As it seems, their customers are happy. Longo's is always developing new techniques and skills, that is why, there is little doubt, and we will be celebrating their 40th anniversary in another ten years. Check out some of their beautiful waterfalls http://www.longoslandscaping.com/long-island-waterfalls.html
Longo's Landscaping & Masonry
27 Marchant Dr.
St. James, N.Y. 11780
631-862-8606