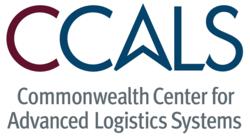 CCALS, which has been Longwood-driven since its inception, will offer students exposure to industry partners through supply chain-oriented internships in which they can earn generous stipends
Farmville, Va. (PRWEB) March 15, 2013
Longwood was the initial academic partner of the Commonwealth Center for Advanced Logistics Systems (CCALS), a collaboration between industry and Virginia universities that now includes four universities and two logistics companies. CCALS offers business and government agencies with significant logistics operations a research and development method that promises to cut costs, accelerate new discoveries and improve the technology, transportation, human and other systems that enable logistics. Gov. Bob McDonnell recently announced the organization's formation.
"CCALS, which has been Longwood-driven since its inception, will offer students exposure to industry partners through supply chain-oriented internships in which they can earn generous stipends," said Dr. Jim Haug, assistant professor of management, who coordinates Longwood's involvement. "In addition, selected faculty will be invited to participate in CCALS-managed research projects, with several options available including full-time summer assignments and part-time consulting."
The Longwood Logistics Center (LLC), directed by Haug and housed in the College of Business and Economics (CBE), was established in September 2012 to support future CCALS research projects, foster suppy chain management courses and provide more depth to logistics-related activities.
"The LLC will develop students into supply chain managers of the future and have them work in internships as part of CCALS research teams," said Dr. Paul Barrett, CBE dean. "We are proud to spur workforce development for industry partners and the associated economic development that will result in the region and Virginia."
CCALS, originally called the Virginia Logistics Research Center, evolved from an initiative of the Crater Planning District Commission in Petersburg. It is modeled after a similar nonprofit organization, the Commonwealth Center for Advanced Manufacturing, which conducts research on advanced manufacturing technologies at a research center that opened in September 2012 in Prince George County, just outside Fort Lee, on the campus of Rolls Royce's aircraft engine components plant.
CCALS' other university partners are the University of Virginia, Virginia Commonwealth University and Virginia State University. The first industry partners are Logistics Management Resources and LMI, based in Prince George and McLean, respectively.
Central Virginia is home to the Army Logistics University at Fort Lee, the Amazon.com distribution center that opened last year in Chesterfield County and significant UPS and FedEx operations. "Logistics technology is driving most of the global economy, and many of the newest CEOs who have been named to Fortune 500 companies are logistics and supply chain management experts," said Barrett.
About the College of Business and Economics and Longwood University:
Longwood's College of Business and Economics, accredited by AACSB International, prepares effective and successful business leaders by guiding students to develop their full potential. A dedication to leadership values and ethics builds upon Longwood University's mission to develop citizen leaders. The college's required and outstanding internship program ensures that all students practice their business skills and apply their knowledge in the real business world.
Founded in 1839, Longwood University is one of the oldest public institutions of higher education in the Commonwealth of Virginia. Today, Longwood is a coeducational, comprehensive public institution offering 100 majors, minors and concentrations to more than 4,800 students with undergraduate programs in business administration, education and human services, nursing, and the arts and sciences, plus an MBA and other graduate programs in education, communication sciences and disorders, English and sociology.