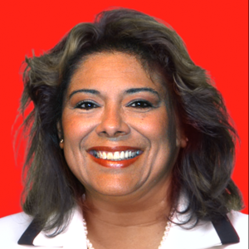 Helping California families of Los Angeles, Orange; Riverside Counties since 2000
Los Angeles, California (PRWEB) April 20, 2013
The California divorce attorneys of Yanez & Associates launched a new video titled, "Los Angeles divorce attorneys". The video gives a brief introduction to the Southern California based family law firm.
The founder of Yanez & Associates, Bettina Yanez has been helping California families of Los Angeles, Orange; Riverside Counties, since 2000.
Yanez & Associates will help clients in all phases of the divorce matter.  The California divorce attorneys have the experience in marital dissolution proceedings, complex child custody matters, property division, paternity, marital settlement agreements, and domestic violence matters.
The Firm is committed to delivering expert counsel to their clients. The attorneys have devoted many years of study in order to comprehend the California Family Law Codes. The attorneys and staff are always up to date with the latest changes in the family law codes. Moreover, Bettina Yanez is a California Certified Family Law Specialist. In other words the attorney is considered an expert in the field of Family Law in California.
The Los Angeles divorce attorneys have extensive knowledge in a wide range of divorce and family law issues. They vigorously pursue the best achievable results for their clients. Their outstanding reputation is what has set them as one of the best family law firms in Southern California.
For the Spanish speaking community the California Family Lawyer has launched "abogado de divorcio" a website that caters to the Hispanic viewers.
About: Bettina Yanez & The Family Law Offices of Yanez & Associates
Yanez & Associates is an Orange County Family Law Firm that handles a wide variety of family law cases such as, divorce, contested child custody, child support, child visitation, spousal support/alimony, domestic violence/abuse, paternity, mediation, restraining orders, modification, prenuptial agreements, annulments, legal separations; property division/settlements. The founding attorney Bettina Yanez is a California Certified Family Law Specialist serving the communities of Orange County, Los Angeles County and parts of Riverside County, California.
Additionally, the firm provides legal assistance to individuals in cases involving juvenile defense, juvenile delinquency and expungements. For a free consultation or to learn more about the Family Law Offices of Yanez & Associates call (714) 971-8000 or use the Family Law contact form.