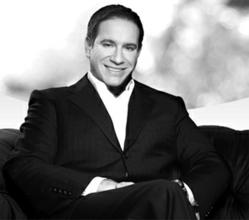 Los Angeles, CA (PRWEB) October 19, 2011
Everyone wants that perfect smile, but not everyone is quite sure how to go about it. Every billboard and TV advertisement seems to give a new opinion on the matter, but there is one dentist that is now offering a revolutionary new treatment that gives tried and tested results in as little as 45 minutes. Dr. Sands, cosmetic dentist in Los Angeles, is now offering Zoom teeth whitening to his patients.
Kevin Sands, DDS, Cosmetic Dentist Los Angeles
When it comes to teeth whitening, most patients opt for manual cleaning in a dental office along with any mixture of whitening toothpastes and mouthwashes. Not only will this leave teeth feeling sensitive, but the effects wear off quickly and individuals will be back to finding themselves without the luster and shine that they want. This is why Los Angeles cosmetic dentist, Dr. Sands, is now offering the revolutionary Zoom teeth whitening system to his patients for teeth as much as eight shades brighter in a treatment that takes under an hour.
Various whitening treatments have become wildly popular in recent years as more adults are finding that their teeth have lost some of their luster as they age. This can happen for a multitude of reasons ranging from the use of tobacco products to teeth simply dulling after years of wear and tear. As a dentist in Los Angeles that is out to make brighter smiles, Dr. Sands is giving patients the chance to smile brightly once again with Zoom whitening.
Dr. Sands, Dentist Los Angeles
The work of Dr. Sands does not end with whitening though. This Los Angeles dentist offers a wide range of services to patients with needs of all types. This includes dental bridges, dental crowns, Invisalign, porcelain veneers, implants, Lumineers, and more.
Dr. Sands and his staff have been proudly serving the Los Angeles community for many years and are now offering just one more tool to patients to have the best smile of their lives with the Zoom system.
Visit http://www.bestlosangelesdentist.com for more information about Zoom teeth whitening and the other treatments offered by Dr. Sands. You can also call (310) 273-0111 or visit their office at 414 N. Camden Dr. Suite 940 in Beverly Hills, CA 90210.
PR by http://www.seocompanyca.com
###