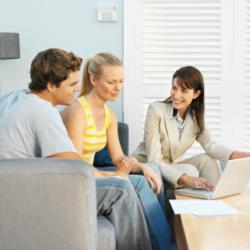 Los Angeles, Ca (PRWEB) March 01, 2013
There are several different types of vesting ownership on Los Angeles real estate. A skilled Los Angeles real estate agent such as a Red Blue Realty team member can help home owners understand the different options for holding title on Los Angeles homes for sale.
Usually, holding title is one of the last things most home owners will think about. There are pros and cons involved with each of the common ways of holding title on a property.
Tip One - Is Personal Ownership the Way to Go?
Sole ownership is one option for holding title. This is called Ownership in Severalty. When one member of a married couple hold the title to a property in his or her name alone, the spouse must usually file a quit claim deed, giving up any ownership in the property. When one spouse invests in properties but the other spouse is not involved with real estate investments, this situation may commonly occur. There are no tax or other advantages in sole ownership. If the sole owner passes away, the surviving spouse may be subject to probate court costs and delays in obtaining title.
Tip Two - Tenants in Common
More common than sole ownership, as a professional Los Angeles real estate agent knows, is personal ownership filed as tenants in common. This means two or more owners hold title to a property. Whether they are married or not married does not matter. Two investors owning the same property might choose this method to own a specific interest in a property. It doesn't have to be equal ownership. One owner might own fifty percent, two others twenty five percent, for example.
The benefit for tenants in common status? Each tenant in common can sell or pass his interest in the property through his will to anyone he or she want to. This type of title is very popular in second marriages, so that spouses can still elect to share property ownership with children from a first marriage. The disadvantage: a tenant in common can bring a lawsuit, called a partition lawsuit, to force a property sale if other co-owners don't wish to sell. Proceeds would then be split among co-owners on the basis of shares in ownership.
Tip Three - Joint Tenancy with the Right of Survivorship
This title option requires that co-owners must take title at the same time; they will own equal shares. If the owner is deceased, the surviving co-owner will own the property. The will of the deceased has no effect on properties with joint tenancy title. Probate costs and delays are avoided with this method of title.
If there are just two joint tenants, this type of title is also called a tenancy in common.
Tip Four - Community property option
For husbands and wives in community property states, including California, each spouse owns half the property. That half can be passed on through a will to the spouse surviving or another party. An advantage here: community property assets willed to a spouse can receive a new market value based on the value at date of death.
Tip Five - the Living Trust
A living trust avoids probate costs and delays; and other than the expense of creating a trust, this is a solid plan. It allows for privacy in the passing on of property after a death, unlike public probate court. Also court challenges of living trusts rarely occur.
Website: http://www.redbluerealty.com
Email: Contact(at)redbluerealty(dot)com
Phone Number: 1-(855) 66-RBREALTY or 1-(855) 667-2732