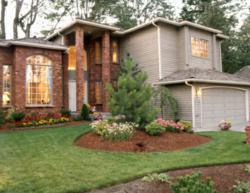 Los Angeles, Ca (PRWEB) March 07, 2013
The most important tip Red Blue Realty can offer anyone involved in a short sale in the Los Angeles real estate market is to find an experienced Los Angeles real estate agent who has previously handled a short sale. A professional agent such as a Red Blue Realty team member can deal with and negotiate for the seller and buyer and the lender involved in this process. In other words, an experienced realtor means a much greater chance of success in selling a short sale property.
While there are many short sale properties among Los Angeles homes for sale, handling such a property is not something a seller or buyer can do on their own. Sellers should note that out of pocket selling expenses in these situations are usually paid for by the lender.
Here are some tips:
Tip One: Get Started Quickly
Once payments have been unmet for a number of months or a notice of default is issued, it's time for a home owner to act swiftly, locating an appropriate agent for the sales process.
Tip Two: Follow Instructions
An experienced Los Angeles real estate agent skilled in short sales can help ready a home for sale and select the price that will be the most likely to sell the property quickly. The price offered for a property is less key than a buyer willing to stick around long enough to reach closing, which can take awhile while all the details are being worked out on the property. A short sale in and of itself means a seller prices a house at less than the outstanding mortgage balance. The seller should be open to the price suggested by a real estate professional to draw in buyers quickly and prevent foreclosure.
Tip Three: The Lender Must Agree to the Short Sale
Getting the cooperation of a lender must occur for a sale to move forward. For a lender to agree to the terms of a short sale, homeowners must be behind in payments or in default. The seller cannot be involved in any bankruptcy proceedings.
Tip Four: Focus on the Positive
Red Blue Realty's professional team knows that it's important it is to help both buyers and sellers participating in a short sale situation, making the sale a win-win for all parties. Sellers have the incentive of a break on their income tax returns as well as stepping away from the negative financial obligation.
Tip Five – Know All Tax Implications
Real estate professionals like Red Blue Realty can refer sellers to a lawyer or CPA that can help sellers to understand any obligations or savings in regard to taxes on a short sale.
In short, following these tips allows the seller as well as the lender and buyer to be in full agreement on the terms of a short sale, and find success in achieving this option. While time is often of the essence in this type of sale, an experienced real estate professional will make things go more smoothly and allow a high success rate in accomplishing the sale.
Website: http://www.redbluerealty.com
Email: Contact(at)redbluerealty(dot)com
Phone Number: 1-(855) 66-RBREALTY or 1-(855) 667-2732