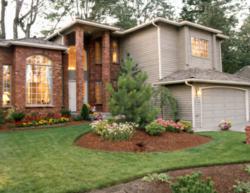 Los Angeles, Ca (PRWEB) March 07, 2013
Red Blue Realty offers tips on the acquisition of short sale properties in Los Angeles real estate. Experience with Los Angeles homes for sale proves that short sales offer numerous benefits for both sellers and buyers. Benefits for sellers include debt relief and of course the ability to avoid foreclosure and extensive negative credit. Benefits for buyers are rapid sales on distressed properties that provide great deals.
A skilled Los Angeles real estate agent such as a Red Blue Realty team member can assist both buyers and sellers with short sales. A short sale means that financially distressed homeowners can sell their properties at an amount less the mortgage amount for that property. The mortgage lender has to agree to such a sale, but it's an appealing proposition for lender and seller in regard to avoiding foreclosure, and the time and expense that such a negative experience requires.
The ability to walk away from a mortgage provides the opportunity for a fresh start for sellers. The bargains buyers can conceivably obtain through a short sale are substantial, and if any home maintenance issues need to be dealt with on a property, these costs will be outweighed by the lower purchase price. Here are some short sale tips.
Tip One: The Lender Must Agree to a Short Sale
This is the first step in any short sale - getting the cooperation of a lender. For a lender to agree to a short sale, homeowners must be behind in payments substantially or have a notice of default issued to them. And, the seller must not be involved in bankruptcy proceedings.
Tip Two: Win-Win Benefits
Red Blue Realty's professionals know how important it is to help both buyers and sellers participating in a short sale situation, and make the sale a win-win for all parties. After all, along with the bargain prices, buyers can receive more benefits from a rapid closing time and seller cooperation. Sellers also have the incentive of a break on their income tax returns as well as stepping away from the financial obligation.
A short sale leads to many benefits for all the participants, but the speed and complexity of the process requires the support of a real estate pro to achieve satisfaction for all parties.
Tip Three: Identify and Assess
A successful short sale begins with the identification of existing short sale properties, even if they're not yet listed for sale, followed by viewing and assessing property conditions, researching property values, and uncovering any potential liens or mortgages not readily apparent on the property.
Tip Four: Leg-Work
Sometimes closing for this type of sale need to be accomplished within a short time period, often as little as twenty days. Lenders can reject an initial offer, requiring renegotiation to complete the transaction. This means careful research from asking price to finance options. Of course, the seller, lender, and buyer have to be in full agreement for this kind of sale. And, if more than one lender is involved, completion of the sale can take longer. With time of the essence, research and legwork are both key.
But with due diligence, short sales offer sellers relief, and buyers bargains.
Website: http://www.redbluerealty.com
Email: Contact(at)redbluerealty(dot)com
Phone Number: 1-(855) 66-RBREALTY or 1-(855) 667-2732