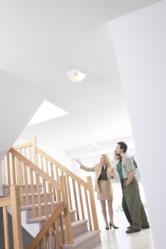 Los Angeles real estate (PRWEB) March 08, 2013
The Los Angeles real estate marketplace offers considerable property buying opportunities. But finding those properties, and finding the home that most fits a buyer's needs, depends on knowledge and experience. In other words, finding the best Los Angeles homes for sale requires the skilled assistance of a Los Angeles real estate agent. Before beginning a search for the best real estate, or putting a property up for sale, a buyer or seller should find the best agent to help them.
Red Blue Realty offers tips for finding the right agent and getting the most from their real estate agent.
Tip One - Look for Experience
An agent should have strong knowledge of the market, and the correct pricing for a home for sale for a given neighborhood, based on comparable properties. Likewise, a Los Angeles real estate agent should be able to work with sellers and buyers on all aspects of a sale. Selecting an agent should be based on that agent's willingness to work with a buyer or seller. The professional team at Red Blue Realty is always available to offer advice on finding the best property for any buyer, and help sellers to ready their property for a fast and efficient sale.
One of the key aspects of a successful selling relationship is pricing a home correctly; and one of the top assets of buying a home is a realtor with the experience to advise buyers on a property every step of the way in the real estate process: from the type of home to the real estate loan.
Tip Two - Look for Neighborhood Knowledge
Obtaining the best homes in the Los Angles real estate market requires a realtor who has a serious knowledge of the neighborhoods in which a buyer wishes to buy or a seller wishes to sell. An agent should know how to market to the community from the standpoint of the seller, and understand the differences of specific areas to present to buyers.
Real estate pros like Red Blue Realty can provide access to buying opportunities, offer advice on the neighborhoods that contain them, price fluctuations, loan rates, and lending resources.
Tip Three - Community Access
Choose a realtor who can assist with the right neighborhoods for a buyer's needs, and who can offer concrete knowledge of area schools, businesses, community growth, crime rate, and current market prices.
Tip Four - Paper Work
Buyers and sellers both will see a lot of paperwork to wade through. A qualified realtor will be able to walk buyers through the sometimes arcane language in these documents and assist them with any questions about wording, legality, and more.
Choosing a real estate agent based upon knowledge and experience will help buyers and sellers to get the most out of their relationships with a real estate agent in the Los Angeles area.
Website: http://www.redbluerealty.com
Email: Contact(at)redbluerealty(dot)com
Phone Number: 1-(855) 66-RBREALTY or 1-(855) 667-2732