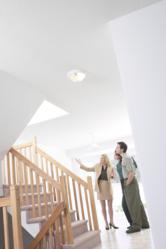 Los Angeles, CA (PRWEB) April 22, 2013
Red Blue Realty's team of professionals knows that before selling a home in the Los Angeles real estate market, there are some important tips to follow to differentiate a home from competing properties. With the market growing hotter every day, more homes are also being put up for sale.
Seeking the advice of an expert Los Angeles real estate agent is the place for any homeowner to begin in regard to making a home a more saleable commodity. Besides this personal, professional insight, the following tips serve as a solid way to make a home stand out.
Tip One: Welcome from the Outside In
Keep the curb appeal appealing, so that potential buyers will want to see what's on the inside of the property. Keep lawn and landscaping trimmed, plant flowers, or arrange attractive potted plants around the front entrance. A friendly, fresh doormat, a fresh coat of paint on a door, and the home looks welcoming.
Tip Two: Kitchen and Baths
The kitchen and the baths are two key areas that are important to improve upon in homes for sale in Los Angeles.
Making these rooms look modern, clean, and free of odor is key. Take care of leaky faucets, talk to plumbers and appliance repairmen to make sure everything is in working order.
Tip Three: Smudge Free
A fresh coat of paint is great, but if painting is out of the question, wash walls and doors to be sure there are no smudges or dirt.
Tip Four: Quick Clean for Showings
Replace any light bulbs that are burnt out, open drapes and blinds to let in plenty of light. Don't leave laundry in the washer or dryer, or sitting unfolded on counters. Keep kitchen and bathroom counters clear. Vacuum rugs, straighten any throw rugs, and put a little soft music on the stereo to improve the ambiance of the home. An experienced Los Angeles real estate agent like a Red Blue Realty team member can lead the showing, knowing that the home is 'showroom ready.'
Tip Five: Scent Sense
Eliminate any potentially bad odors by bathing pets, changing the cat litter box, and shampooing the carpet, particularly if there have been any pet accidents in the home. If strong smelling foods have been prepared recently, open some boxes of baking soda to absorb the odors. Add fresh flowers in a vase, and bake cookies or a frozen pie to bring a pleasurable smell into the home.
Tip Six: Buyer's Eyes
Possibly the most important tip of all is to view a home through a buyer's eye. Look at the features of a home, it's over all aesthetic, spot clutter, move furniture, eliminate excessive personal possessions such as hundreds of magnets on the family fridge, or childhood paintings or posters on walls. Every homeowner should ask him or herself- would I buy this home? If the answer is yes, someone will, soon.
Website: http://www.RedBlueRealty.com
Email: Contact(at)redbluerealty(dot)com
Phone Number: 1-(855) 66-RBREALTY or 1-(855) 667-2732