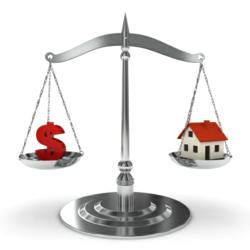 Los Angeles, CA (PRWEB) May 22, 2013
The professionals at Red Blue Realty know that when considering Los Angeles homes for sale, pre-qualification is key for negotiating. Obtaining a VA or FHA loan for a home purchase is a great financing option for buyers and must pe presented to the seller with the initial offer. The reason? As a skilled Los Angeles real estate agent can attest, government loans put some additional financial and performance obligations on the seller.
Here are some tips to help understand these types of obligations.
Tip One: Non-Allowable Fees
Both VA and FHA loans prohibit buyers from paying certain fees often charged by a variety of sources when purchasing a home. These include fees assessed by lenders, escrow companies, settlement purveyors, and by title companies. For FHA and VA purposes, these fees are referred to as non-allowable. The seller will need to pay them instead of the buyer, which may make working with an FHA or VA approved buyer less lucrative for the seller.
Most of these fees come from the lender. By the time an offer is made, the buyer should have already been pre-qualified. The buyer or his or her Los Angeles real estate agent can inquire as to what and how much the lender's non-allowable fees will cost. Experienced agents will know what non-allowable fees will be charged by the escrow or settlement agent as well as those charged by the title insurance company.
These fees would not be paid by the seller on an offer with conventional financing, so this information must be included in a buyer's offer. Since the seller must pay these fees, he or she will be less negotiable on price. From the buyer's standpoint, one way to sweeten the deal is to increase the offering price to cover the cost of these fees. This is a particularly good idea if there are multiple offers on a property.
Tip Two: Appraisals
The home appraisal inspections on FHA and VA loans are more detailed than those standard for conventional loans. The appraisal process is also more costly, as FHA and VA loan appraisers must perform certain specific types of inspections as well as evaluating the value of the property in the current market.
While these inspections are not as detailed as those conducted during a professional home inspection, and are not used as a substitute for same, they are detailed enough that repairs may be required of the seller that would not otherwise be required to complete the sale.
The buyer's offer should thus include a figure to cover these repairs. It maybe possible to place a contingency into the purchase offer in regard to these costs that will please both seller and buyer. With Los Angeles homes for sale, it is key for buyers to present the most attractive offer to sellers.
Website: http://www.RedBlueRealty.com
Email: Contact(at)redbluerealty(dot)com
Phone Number: 1-(855) 66-RBREALTY or 1-(855) 667-2732