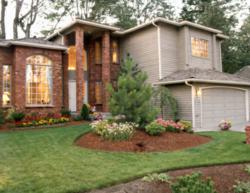 Los Angeles, Ca (PRWEB) May 21, 2013
As a skilled Los Angeles real estate agent such as a Red Blue Realty team member knows, buying a home with resale value is always an important consideration.
With the Los Angeles real estate market offering many possibilities for home purchasing, finding a property that a buyer knows will grow in value is always one aspect of the purchase process.
Here are some tips to succeed at finding a home with excellent resale potential among Los Angeles homes for sale.
Tip One: Go for the View
Ocean view, mountain view, or city lights - a house with a view is worth more than an identical home with no view at all. However, this can be counter-productive when reselling, as view homes command a higher price. This can limit the number of buyers available who can afford to make the purchase. Or, it may enhance the ultimate resale price. This consideration should be based on the general finances and growth potential of a neighborhood as well as that sweet view.
Tip Two: Look at the Lot and the Landscaping
Lot size is always important in determining value, and it remains important for resale pricing. A lot is also more valuable if level and a standard rectangular or square, rather than unusually shaped, property.
Yard sizes are also important. As a skilled Los Angeles real estate agent knows, a front and back yard are valuable commodities. However, a property that is overly landscaped is not. Extensive trees, paths, gardens and the like will be cost-intensive, and are not a draw to buyers.
Tip Three: Size Matters
A property's size should fit well in the neighborhood. A large home surrounded by smaller properties may have a lower value than the same size house in a neighborhood in which all the homes are around the same size. On the other hand, a small home in a neighborhood of larger properties may well be valued higher.
Tip Four: Beds and Baths
The most popular property size for most home buyers are homes with three or four bedrooms.
For families, it is also key that there be at least two to two and a half baths in a home. The usual bathroom configuration most desired - and most prized in terms of resale value - is a master bath, a bath shared by other bedrooms, and a half bath for visitors to use.
Tip Five: Storage Space
Walk in closets, linen closets, and storage space in the garage, attic, or basement are all coveted aspects of a home that will increase resale value down the line.
Garages themselves also enhance home value.
Tip Six: The Kitchen Counts
Large kitchens are desirable, having both a formal dining area and a breakfast nook are as well. The quality and modernity of appliances is a huge selling point and upkeep on these appliances will also enhance resale value on a property. As an experienced Los Angeles real estate agent knows, for newer homes, family rooms that adjoin kitchens are an expected, resale-enhancing attribute.
Website: http://www.RedBlueRealty.com
Email: Contact(at)redbluerealty(dot)com
Phone Number: 1-(855) 66-RBREALTY or 1-(855) 667-2732