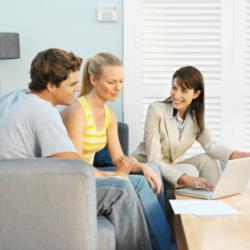 Los Angeles, Ca (PRWEB) May 21, 2013
Sometimes, even with the best of intentions, a contract negotiation results in terms that may give a buyer or seller pause. If this is the case, seeking the assistance of a professional Los Angeles real estate agent is key.
With real estate purchase contracts dense with legal terms and the notoriously difficult to understand "fine print" it is especially important to read and re-read a contract, ask questions, stay flexible and be open to negotiation in regard to Los Angeles homes for sale.
These tips can help with contract negotiation for Los Angeles real estate.
Tip One: Make a Date
As with any important transaction, it's vital to have set cut-off dates established for making inspections and receiving approvals of inspections. A contract will typically offer an opportunity for the buyer to check out the condition of the home thoroughly. Using the assistance of a termite inspector, a home inspector, and a home assessor, the buyer will completely examine the property. From the buyer's perspective, the longer the amount of time to complete these inspections, the better. From the seller's perspective, however, the seller often would prefer a shorter time frame, to get the inspections completed and signed off quickly and efficiently and close the sale.
Tip Two: Claiming Responsibility
Another important aspect of a real estate contract is who bears the responsibility for any repairs or improvements that are required as a result of these inspections. Just because the buyer orders an inspection it doesn't mean that the seller is necessarily obligated to make the repairs or improvements indicated as a result of that inspection. Inspection reports are usually used in order to negotiate the cost of any major repairs or safety hazards. In other words, the seller and buyer can agree to split the cost of repairs, the seller can elect to sell a property only "as is," or a buyer or seller can take on the full cost. It's a what-works-best scenario.
Tip Three: Warranties and Representations
A professional Los Angeles real estate agent, such as a representative of Red Blue Realty, can assist both buyers and sellers in regard to representations and warranties about the property's condition. In many contracts, a seller will warrant that the roof, or the heating or cooling system are in good repair and working order at escrow's close. Buyers should be clearly informed as to what home elements are guaranteed and which are sold as is.
Tip Four: Have a Plan
A home warranty plan is a great idea for buyers and sellers. It serves as an insurance policy of sorts, covering basic major systems and appliances. Sellers use them to protect themselves from unhappy buyers and any legal responsibility for these items. For buyers, such a plan keeps them
covered from unexpected expenses.
Tip Five: Closing Time
An escrow closing date is vitally important. When selling a home, sellers need to be aware that they must move out, unless other arrangements have been made, before the property changes hands. When buying a home, the new owners will want to be able to pick up the property keys on the day that escrow closes. It's important not to cut dates too closely for either buyers or sellers.
Website: http://www.RedBlueRealty.com
Email: Contact(at)redbluerealty(dot)com
Phone Number: 1-(855) 66-RBREALTY or 1-(855) 667-2732