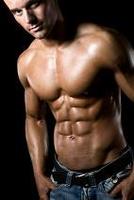 Currently, we're just under 100 articles covering many different topics which help people lose stomach fat and tone their abs.
Garfield, NJ (PRWEB) November 23, 2009
The site is approaching it's 1 year anniversary and has already been visited by over 150,000 people from dozens of countries from all around the world. To celebrate this accomplishment, John Davenport, health and fitness author and site administrator, announced that visitors to the site can expect even more workout, nutrition, and fitness equipment content soon.
"We're about to make a major expansion move in the site," said Davenport. "Currently, we're just under 100 articles covering many different topics which help people lose stomach fat and tone their abs. We plan to add more articles in coming months, going deeper into fitness and nutritional tips, as our vision clearly states that a healthy body is always a beautiful body. Health always comes before looks, not the other way around."
While http://BurnMyBellyFat.com is mostly a one man show, the site has quite a following, especially as visitors can download 2 fitness reports from the site totally free. But it seems that despite the overwhelming number of fitness related sites, Internet surfers are still able to identify quality content which is why so many of them keep returning to the BurnMyBellyFat.com to expand their fitness knowledge.
The site focuses on several topics of interest for people who wish to flatten their belly:
1. The right kinds of workouts that people need to do. Both cardio workouts to burn belly fat and strength workouts to boost metabolism. John Davenport states that part of the site's mission is to help people focus on the best workouts and stop wasting time on less effective ones.
2. The right way to eat in order to burn off belly fat and get flat abs. This includes healthy eating tips of all kinds, nutrition programs review, and a look on how to increase metabolism to burn more calories faster.
3. Motivational articles to keep readers on the right path even when improvements are gradual at best. This is something which Davenport claims is very important as many readers still believe in quick fix solutions which just don't work.
4. Reviews of ab programs such as the Truth About Six Pack Abs program and others. This is to help readers find the best program for them as the right program can help visitors to the site achieve their goals that much faster.
5. Reviews of popular fitness equipment to dispel many of the marketing myths and help readers focus their time on the right equipment and not waste their money on useless machines. Some of the articles in this section include Ab Circle Pro Reviews , reviews of the Ab Coaster, ab wheels of all sorts, and other strength training equipment.
Overall, men and women who wish to burn belly fat and get flat abs will find it a very useful resource for all their fitness and nutrition questions and needs.
As John Davenport said: "Information is the key to success. With so many contrasting views about the right way to eat and to workout, it's no wonder we're getting fatter and fatter as a society. Going to the gym isn't enough. People need to educate themselves if they ever wish to get flat abs."
-- About John Davenport --
John Davenport lost 30 pounds in his 20s after being overweight his entire youth. He went on to write an ebook about how to stop emotional eating, has articles in many respected websites online, and publishes a free diet and fitness newsletter on which he shares tips and recommendation to improve people's health and appearance.
He advocated natural methods of fat loss and muscle development. He has helped thousands of people improve their knowledge of fitness and nutrition.
###