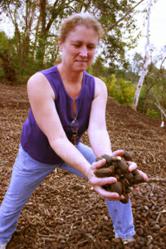 We are still able to offer great low prices online and at our "Little Eva's" Pecan House to our retail customers.
Cloutierville, LA (PRWEB) July 13, 2011
Almost six years after Hurricanes Katrina and Rita and three years after Gustav, Louisiana pecan farmers are finally reaping considerable wholesale profits due to the high demand from China and other Asian markets.
Professor Randy Sanderlin, coordinator of the LSU AgCenter Pecan Research and Extension Station south of Shreveport, LA, suggests that local Louisiana pecan farmers can get almost double the price of previous years for current crops. Sanderlin found that the price increases were due to a large increase in foreign demand in Asian markets. The market demand for pecans in China and Hong Kong alone has increased as much as 10 times since 2006, said Sanderlin. U.S. pecan farmers exported roughly 9.2 million pounds of in-shell pecans to China and Hong Kong in 2006 and in 2009 that number rose to 88.6 million pounds, or about one-third of the total 292 million pounds of pecans produced in the U.S. Sanderlin stated.
The United States Department of Agriculture estimated last year's pecan yield to top out around 270 million pounds, with 8 million pounds coming from Louisiana. The increased demand has helped local Cloutierville pecan farmers, the Swanson Family of Natchitoches Pecans, increase sales, maximize profits, and allow their company to offer reasonably priced in-shell and shelled pecans to their retail customers. "We are still able to offer great low prices online and at our "Little Eva's" Pecan House to our retail customers", said Julie Swanson.
Natchitoches Pecans is no stranger to setbacks. In December of 2005, an electrical fire destroyed the warehouse and retail store. After surviving the fire and several damaging hurricanes in the Gulf, the Swanson family rebuilt a larger warehouse and retail pecan store called "Little Eva's Pecan House" in 2006. "We have seen increased sales from both our retail store and online store, as well as amazing feedback as to our delicious fresh pecans", said Julie Swanson.
Thanks to the exploding demand in Asian markets, Louisiana pecan companies can reap the rewards so desperately deserved after many years of hardship.
About Natchitoches Pecans, Inc.
Natchitoches Pecans, Inc. is a family-owned and operated pecan orchard in Louisiana where duties are shared in bringing the crop to market, from scouting insects, fertilizing, pruning, and harvesting to minding the store each Fall. Mark Swanson sees to the everyday operations while his wife, Julie Swanson, takes care of Little Eva's Pecan House and the website store. The company was established in 1987 and has been supplying the public with some of the highest quality pecans available. They take pride in having supplied the Louisiana Pecan Festival Country Store with top quality fresh pecans for the past 20 years.
###