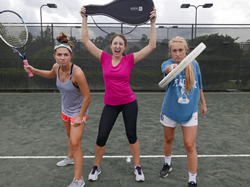 Gaining knowledge and insights about top competitors allows for the creation of approaches which take advantage of competitors' weaknesses.
NEW YORK (PRWEB) March 20, 2019
Lounge Lizard is globally recognized as a Top NYC Digital Marketing Agency within the web design and development industry. Lounge Lizard's brandtenders are creative, tech-savvy, and passionate in developing innovative strategies that drive conversion for both startup and established clients of all industries, making them the "best of breed since 1998."
When approaching both marketing and branding often businesses are only focused on themselves and their target audience. While those are two very important considerations, an often-overlooked consideration is the top competition within that business niche. It is important to be aware of the competition, especially those at the top, because the available customer pie is only so big and to get a bigger slice a business will need to outperform those around them. Today NYC based digital marketing agency, Lounge Lizard, shares the 6 Things you Should Know about your Top Competitors.
Strategies for both marketing and branding should consider the competition. In some cases, competitors will try and prevent a business from achieving goals while others might copy successful actions. Having a deeper understanding of those businesses standing in the way of capturing a larger market share allows for more complete strategy creation that considers competitors current actions as well as potential reactions.

Market dynamics – Each primary competitor should be viewed through the lens of market dynamics. How has each business's share of the market changed over the past year? Have there been industry shifts during that time as well? Who is on the rise or the decline?
Claims or statements – What are the slogan's, terms, claims, and statements each business uses to drive their business? Every brand should be focused on ways to differentiate themselves from the competition, so how is everyone else doing it? It is useful to make sure a business isn't trying to use a claim that someone else already has a hold of. This offers the opportunity to one-up someone's slogan as well.
Key terms – What are the common keywords and key terms each business focuses on? This analysis should include both the business website and marketing materials. This allows better understanding of how a business is messaging and trying to connect with customers.
Key objectives – What are the current primary focuses of the competition? Is one focused on a product launch and obtaining great reviews while another is focusing on becoming a voice of authority in the industry? It is important to identify the key objectives of the competition, not only to look for unfulfilled opportunities, but also to be better prepared for a fight when objectives overlap.
IT usage – Is a competitor technology-aware? Is their website amazing? Do they utilize social media sites fluently and seem to make use of key marketing platforms and apps?
Media activities – Do they just use a website? Billboards? Are their ads on radio, television, newspapers, or online? Do they post blogs? Send monthly newsletters? How do they reach out to customers and potential customers?
Gaining knowledge and insights about top competitors should be an important focus of a well-rounded business plan which can be directly applied to both marketing and branding strategies. Not only does this allow for the creation of approaches which take advantage of competitors' weaknesses, but also allows for better threat assessment which in turn allows for more realistic modeling of the expected success of a campaign.
Lounge Lizard is an award-winning, high-end design boutique specializing in website and mobile app development, UX/UI, branding, and marketing. Lounge Lizard excels in creating the ultimate brand strategy, fully loaded with expertly crafted visuals that work together to increase sales and effectively communicate a client's unique personality.
Media Contact: Ken Braun, Lounge Lizard, 631-581-1000, ken.braun(at)loungelizard.com