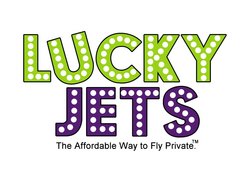 These private jet all-inclusive golf vacation packages are designed to give golfers an exquisitely perfect golf experience that they won't find anywhere else
Las Vegas, NV (PRWEB) December 17, 2008
Lucky Jets, a leading provider of private jet travel services, recently announced a strategic partnership with Golf Adventures aimed at providing luxurious golf travel packages to some of the world's most exclusive golf course destinations.
The shared clientele of the two companies was the driving force behind the partnership. By combining our services, we are able to offer our customers the very best of both companies, said Reza Karamooz, founder and CEO of Lucky Jets.
Already available to our discerning clients, the First Ultimate Golfer's Dream Vacation package is now taking reservations at $24,999 per person for 7 Days, 6 Nights, 9 Rounds of Golf, 6 Fine Dinners, Limo Transportation, around the clock VIP Host, and Private Jet Service between the 3 cities of Las Vegas, Scottsdale, and Pebble Beach. This is typical of the all-inclusive travel packages to renowned golf destinations such as Las Vegas, Cabo, Scottsdale and Pebble Beach offered by Lucky Jets / Golf Adventures. "These private jet all-inclusive golf vacation packages are designed to give golfers an exquisitely perfect golf experience that they won't find anywhere else," said Karamooz.
Ultimate Golfer's Dream Vacation Packages typically include private jet service to and from multiple top 100 golf courses around the world over a period of several days, overnight luxury resort accommodations, fine dining, limousine service, refreshments, caddy service and around-the-clock concierge service. Packages are fully customizable and range in cost from $3,999 to $29,999 per person.
For more information on booking your Ultimate Golfer's Dream Vacation call: 1-888-8LUCKYJETS (888-858-2595) or 1-877-777-9459.
About Golf Adventures
GolfAdventures.com provides exceptional golfing experiences on the best golf courses throughout the world for all levels of golfers from occasional hobbyists to professionals. GolfAdventures.com specializes in providing both custom tailored golf packages, corporate "Stay and Play" golf outings, and special packages for groups, meetings, banquets and corporate events. Professional Golf Association (PGA) professionals are available to enhance every golf vacation as the client's knowledgeable and helpful personal golf concierge. Golf Adventures is a privately held company driven by an accomplished team of leaders with impressive track records of accomplishments in the golf and destination travel industries.
For more information, please visit http://www.GolfAdventures.com.
About LuckyJets
Founded by seasoned entrepreneur Reza Karamooz in 2007, Lucky Jets is a full-service, door-to-door, private jet company providing affordable private jet travel solutions and shared flight options for passengers with similar itineraries. With its exclusive Share-the-Flight™ system, Lucky Jets allows discerning travelers to save thousands of dollars on private flights to the most popular gaming and leisure travel destinations around the world. LuckyJets is The Affordable Way to Fly Private™. For more information, please visit http://www.LuckyJets.com.
###