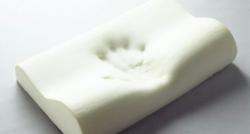 Tempe, AZ (PRWEB) March 05, 2013
The luxury pillow market continues expanding, with many brands entering the field offering competing technologies. No longer a simple sack of fluff, modern pillows offer advanced materials, durability and enhanced comfort, making them a hit with retailers and shoppers alike.
The latest blog post from BestMattress-Brand.org, titled "Luxury Pillows Compared: What's The Big Deal?" looks at the different types of luxury pillows, how to choose a pillow, and why pillows are so important.
The first section focuses on important features to consider when comparing products, such as thickness, firmness, materials, warranty, and price. Recommendations take into consideration the effects of sleep preference, as back, side and stomach sleepers all have different support needs. Average prices for quality pillows according to the post are 80-100 dollars, reflective of the higher-grade materials and ability to provide lasting comfort.
Comparisons of the primary types of luxury pillows follow. The assessment of memory foam contrasts traditional types and plant-based memory foam pillows from Amerisleep.com to show differences in health benefits. Newer spring-based pillows, cool gel technology, and all natural latex round out the list. The claims, advantages, common brands, and price ranges of all the technologies are provided.
To wrap up the article, the blog looks at why pillows are important for sleep and thus health. Readers learn about issues with allergens and bacteria, as well as guidelines for pillow longevity. The post provides detailed information to those considering a new pillow, or seeking to compare different brands. Those also in the market for a mattress can take advantage of the website's numerous bed comparisons and reviews for research.
BestMattress-Brand.org is a mattress research blog designed to provide information to mattress shoppers. With a mission to make bed shopping easier, editors provide unbiased assessments of manufacturer claims and customer satisfaction. The blog also features industry news and brand reviews based on first and third party research, and offers weekly newsletters for subscribers.