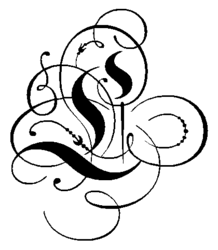 On average, Staged homes sell 80% faster than homes that are not Staged.
Fort Lauderdale, FL (PRWEB) November 15, 2012
The unpredictable Real Estate market in Florida, and especially Fort Lauderdale, is increasing home sellers' anxiety while they search for a way to help bring a profit for the sale of their homes. Home Staging by Luzura is the answer. By preparing a house before it is listed on the market, homeowners have a better chance of selling their home at or above list price--often creating a bidding war amongst buyers.
In a 2008 study conducted by StagedHomes.com ASP Real Estate Agents and ASP Stagers reported data across the United States that homes that are Staged sell in 31 days or less on the average in today's market. A same study revealed that homes not Staged on the market for sale take 161 days or longer to sell in today's market. On average, Staged homes sell 80% faster than homes that are not Staged. This often translates to tens of thousands more dollars in the sellers' pockets, while realtors' commissions are larger, too.
Home Staging is about helping a buyer see the potential a property has to offer. It is not about covering up. It is not about misleading. What it is about is unmasking the true value of a home. Luzura ASP home stageing is a professional service using a proven system that helps buyers see and feel how they could make the house their home.
Luzura serves the Fort Lauderdale and surrounding areas, Staging homes, and working with Realtors® and FSBO sellers to get the most money for homes in the shortest amount of time. Luzura's professional team includes Janet Logan, having earned the Association of Staging Professional designation, members involved in redesign, staging, and decorating for over twenty years, and membership in the prestigious International Association of Home Staging Professionals. To have your property professionally Staged™ please contact Luzura at (954) 251-0251 or info(at)luzura.com. Visit http://www.luzura.com for more information about home-staging and re-design. Luzura transforms...