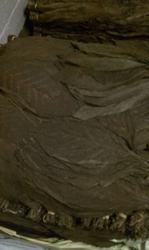 Getting to tour the factory where so many iconic cigar brands are made was a phenomenal experience.
Albany, NY (PRWEB) March 26, 2013
PipesandCigars.com is a leading online tobacconist, specializing in offering the Internet's widest selection of the best cigars, humidors, pipes, pipe tobacco, and smoking accessories. As a reward for significant sales growth in 2012, the General Cigar Company invited PipesandCigars.com Marketing Director Travis Lord to tour their facility in Santiago, Dominican Republic and spend 3 nights as their guest. Mr. Lord was treated to a full tour of the factory where Macanudo cigars, Partagas cigars, Cohiba cigars, La Gloria Cubana cigars, and many other fine brands are produced. He was also taken to the factory where all the cigar boxes are made by hand, as well as the tobacco processing plant where General sorts and prepares their vast inventory of tobacco for use in making their premium cigars.
Cigar retailers from all over the country were invited on this unique tour, where in addition to seeing the facilities attendees also enjoyed the opportunity to make a box of cigars themselves from start to finish. With experienced factory workers overseeing them, tour attendees bunched cigars, stripped stems from wrapper leaves, rolled cigars, added bands, cellophanes, and boxed the cigars. Additionally, Mr. Lord and the rest of the group on the trip were treated to time in the blending lab, which featured a wide variety of different tobaccos that General uses when blending their cigars. Attendees were able to smoke each type of tobacco separately, and then create their own blend from their individual selections.
"Getting to tour the factory where so many iconic cigar brands are made was a phenomenal experience" Mr. Lord stated when asked about the trip. "It was wonderful to see firsthand the processes used by the biggest cigar manufacturer in the world to make their incredibly popular cigars. In addition, getting to perform the worker's tasks for ourselves was very eye-opening. I know it'll be a long time before I complain about backordered cigars again. The highlight for me was the blending lab, it was amazing to taste each different tobacco component and find out what its unique flavor is. Getting to mix and match different tobaccos and find out what they taste like together was a unique glimpse into what goes in to creating a new premium cigar brand."
In addition to the factory tours, General Cigars treated their guests to luxury accommodations, food and drink at some of the finest restaurants in the country, a live performance from a local Dominican band, and a guided shopping trip in downtown Santiago that allowed guests to get a feel for the local culture.
PipesandCigars.com has posted a number of photos from this trip on their Facebook page. People interested in learning more about PipesandCigars.com or Macanudo cigars, Partagas cigars, Cohiba cigars, La Gloria Cubana cigars, or any of the other cigars under the General Cigar Company umbrella should visit PipesandCigars.com or call their friendly and experienced customer service department at 1-800-494-9144.
About PipesandCigars.com: PipesandCigars.com is an industry-leading online tobacconist dedicated to bringing customers the widest selection of cigars, pipes, pipe tobacco and tobacco accessories. The company features premium cigars from brands like Ashton cigars, Padron cigars, Montecristo cigars, Davidoff cigars, Oliva cigars, Rocky Patel cigars, CAO cigars, Arturo Fuente cigars, and many more. They are the low-cost leader in pipe tobacco on brands like GL Pease, Sam Gawith, McClelland, Captian Black, Borkum Riff and many more. They feature thousands of pipes, ranging from inexpensive Corn Cobs and Dr. Grabow pipes all the way to the premium brands like Dunhill, Peterson and other fine hand-carved pipes.