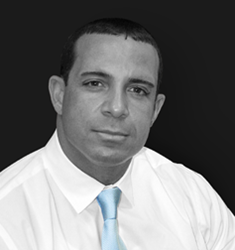 Orange County locals have built our criminal law firm from the ground up, and we would like to repay our debt.
Newport Beach, California (PRWEB) March 11, 2013
MacGregor & Collins, LLP domestic violence attorneys (http://www.cmcdefense.com/domestic_violence.php) pride themselves on providing locals with top-notch criminal defense services at affordable rates. Now, they are offering all first-time callers a free professional case evaluation and flat fees for those who qualify.
Orange County, California has one of the highest average incomes in the nation, which has led to a wide variety of overpriced defense lawyers. MacGregor & Collins attorneys have represented countless alleged criminals with a great deal of success, but are quick to point out that many of those who need their expertise do not have the funds required to retain their services.
Randy Collins, MacGregor & Collins firm partner, believes that his firm's success should be used to help the less fortunate, even if that means he is providing free services. "We provide all of our first-time callers with free professional legal evaluations that can be as long as one hour. We know that a lot of people are just trying to receive free information about their charges, but we are happy to provide them with answers.
"Orange County locals have built our criminal law firm from the ground up, and we would like to repay our debt. If that means I will lose some money, then so be it. There are people out there that are innocent and need the smallest bit of guidance to help avoid jail time. Whether our clients are guilty or not, they still deserve experienced legal representation. The same goes for those who are experiencing financial hardships," said Attorney Collins.
The OC Register reports that more than 3,000 felony and 13,000 misdemeanor domestic violence cases were filed since 2005, revealing an upward trend in victim reports. National data shows that forty two percent of female homicides were directly related to domestic violence.
If you or a loved one have suffered injuries as a result of domestic violence, you are encouraged to contact the authorities and report your incident as soon as possible.
About MacGregor & Collins, LLP
MacGregor & Collins, LLP is an Orange County law firm that specializes in criminal defense. Their attorneys work with those accused of domestic violence, drug crimes, DUI, and other serious crimes. In addition to providing free consultations, their attorneys offer flat fees to those who qualify.
To obtain a free consultation from a MacGregor & Collins attorney, call 949-250-6097. Their experienced legal professionals will work with you to obtain a favorable case outcome.