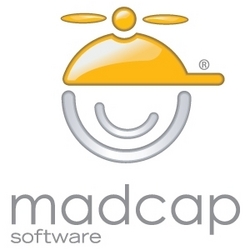 We now have a customer and developer community that is creating a superior experience for our current solutions--and providing valuable insight into future product versions.
San Diego, CA, USA (PRWEB) February 25, 2008
MadCap Software, the leader in multi-channel content authoring and a Microsoft (NASDAQ: MSFT) Visual Studio 2005 and Microsoft XPS showcase company, today announced that Protech Associates Inc. has adopted MadCap Feedback Server. Protech is using the Web 2.0 capabilities of the Feedback Server to track use of its MadCap Flare-based documentation and get live customer feedback in real time. Additionally, Protech has directly integrated Feedback Server into its own software to bring customers and Protech developers together in a common community. MadCap Feedback Server replaces an earlier solution used by Protech, which only provided basic tracking functionality.
Protech is a leading provider of customer relationship management (CRM) solutions for associations. These CRM solutions are tailored to optimize associations' internal processes and decision-making, as well as improve sales and member services. With its focus on helping associations deliver the ultimate customer experience, Protech has placed a priority on providing superior service and support to its users.
"We have been one of the early adopters of MadCap Flare because its modern XML architecture allows us to deliver state-of-the-art online documentation to our customers," said Chad Ohman, director of corporate strategic technologies for Protech Associates. "When MadCap introduced its Feedback Server, it was the obvious choice. It is the only product we've seen that combines Web 2.0 community features with usage tracking. That unique combination has enabled us to improve documentation, enhance our products, and increase our productivity."
The Feedback Server allows Protech to get live user feedback on its Flare-based documentation, whether Web-based or on the desktop. Customers comment blog-style directly in documentation, as well as rate different topics. Protech also can view and track all customer activity through a user-friendly interface.
Significantly, Protech has taken advantage of the Feedback Server's native-XML architecture to seamlessly integrate it with the company's CRM environment, providing a closer connection between Protech and the associations it serves. As a result, the administrator can read user comments, and more importantly, respond in real time to resolve issues promptly. It also has allowed users and developers to build an online community together, making it possible to give visibility to issues that would have been hard to identify in a traditional online survey.
"Staying close to our customers is vital, and the MadCap Feedback Server has allowed us to do just that," said Chad. "We now have a powerful tool for listening to their demands and establishing a one-to-one connection to address them. We have been able to wow customers with our immediate responses."
"At the same time, we have been able to take valuable reader comments and make them available to other customers, as well as our developers," Chad said. "We now have a customer and developer community that is creating a superior experience for our current solutions--and providing valuable insight into future product versions."
"The future of documentation is to move away from static information delivery to offering content that is enriched by interactive knowledge sharing," said Anthony Olivier, CEO of MadCap Software. "Protech, as an innovator of solutions for optimizing customer relationships, is leading the way inusing Web 2.0-enabled documentation tools to open new lines of communication with its users. We are excited to support this initiative through the first-of-their-kind Web 2.0 features of our Feedback Server and the easy integration made possible by our native XML documentation software."
About Protech Associates
For more than two decades, Protech Associates, Inc. has been a leader in developing and implementing superior member relationship software exclusively for the association industry. A Microsoft Gold Certified Partner, Protech dedicates its efforts to creating powerful solutions that help associations streamline internal processes, empower employees, improve sales and member service, and facilitate rapid, informed decision-making by automating their most important processes. Protech understands the association industry, their needs, and the unique challenges they face. The company is committed to helping today's member-based organizations not only meet, but surpass their goals. For additional information, contact Protech at inquiry @ ptassoc.com or 800-310-8813.
About MadCap Software
MadCap Software, headquartered in San Diego, is just a new name for a group of familiar faces that have been leading the technical writing and documentation community for over a decade. With its flagship product, MadCap Flare, MadCap Software is leading the documentation industry into the future. Through its strategic partner Microsoft Corp. (NASDAQ: MSFT), MadCap is delivering solutions optimized for Microsoft Vista, Visual Studio, and the .NET environment. MadCap is home to some of the most experienced software architects and product experts in the industry, including many former core members of eHelp® Corporation, creators of RoboHelp®. Learn more about MadCap Software and its Help authoring suite at http://www.madcapsoftware.com.
MadCap Software, the MadCap Software logo, MadCap Flare, MadCap Feedback, MadCap Lingo, MadCap Mimic, MadCap Capture, and MadCap Blaze are trademarks or registered trademarks of MadCap Software, Inc., in the United States and/or other countries. Other marks are the properties of their respective owners.
PR Contact:
Rebecca Hurst
Kinetic.PR for MadCap Software
rebecca @ kineticprllc.com
650-679-9282
# # #