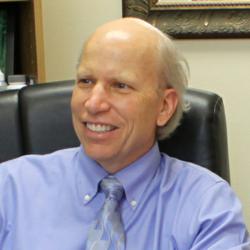 "We know that each patient is unique and will respond differently to each specific treatment. Therefore, we provide these proven techniques to better serve our patients' individual needs."
Madison, WI (PRWEB) March 29, 2013
Madison WI chiropractors John Haase D.C. and Dr. Reek D.C. of Walnut Grove Chiropractic have moved their practice to a new location as of March 16, 2013. Their offices have been located in the Walnut Grove Shopping Center in Madison for 32 years, but that building is currently scheduled for demolition to make way for a new building of apartments and condos. The new location at 3555 University Avenue is just a quarter mile to the east on University Avenue, maintaining the convenience of their Madison chiropractic office to their existing patients, particularly those associated with the University of Wisconsin.
The need to move provided the opportunity to upgrade their office space and overall environment. The new location is brighter and offers more treatment rooms. "We found a place that better accommodates the type of healing energy that we'd like for our patients. We also want to bring in more alternative healers to the same location," said Dr. Haase.
Dr. Reek D.C. and Dr. Haase D.C. of will not only be able to continue to integrate their natural healing techniques and pain management but will also be able to better serve their Madison chiropractic clients with the addition of new services. They are currently adding medical and healing staff, including a doctor specializing in nutrition and a massage therapist. "We know that each patient is unique and will respond differently to each specific treatment. Therefore, we provide these proven techniques to better serve our patients' individual needs," said Dr. Haase.
The new location offers more treatment rooms and more options. Each room is specifically designed with everything needed for a specific treatment, so that equipment or supplies do not need to be moved from room to room. Additionally, each room is harmonically designed for the given treatment. "The atmosphere of the new clinic helps with the mindset of holistic healing," said Dr. Haase.
The bulk of the move to the new Madison location happened in 5 hours with the help of the entire Walnut Grove Chiropractic staff and three professional movers, although some aspects of the move were not completed for nearly a week. Moving the x-ray equipment required a separate specialized company to deal with the equipment's heavy weight and fragility. The logistics of moving were relatively complicated but most issues that came up were solved quickly.
Walnut Grove Chiropractic will continue to offer the same exceptional services including a choice between deeper chiropractic manipulations or more gentle low force techniques. Other cutting edge physiotherapies to eliminate patient pain include cold laser treatments, ultrasound treatments, interferential treatments, hot packs and cold packs, traction, as well as activator and drop table techniques. Neck and low back and disc conditions are all treated, as well as fibromyalgia, chronic fatigue, sports injuries and post-accident trauma. A strong emphasis is placed on foundational nutritional support. Dr. Haase and Dr. Reek also provide allergy testing. Dr. Haase noted, " We believe that our Chiropractic treatment is essential in supporting the internal power of the body to heal and maintain its proper balance. Our job is to allow quicker recovery by providing fundamental structural and lifestyle changes designed just for your condition."
The offices of Walnut Grove Chiropractic have also been the home of Dr. Haase's private practice, Haase Chiropractic Care. They will continue to be co-located at the new location. The full address of the new location is: Walnut Grove Chiropractic, 3555 University Avenue (second floor), Madison, WI 53705. The phone number remains the same at 608-231-3900.
About Us: Walnut Grove Chiropractic has been providing exceptional chiropractic care to patients in Madison Wisconsin since 1981. Madison chiropractors John Haase D.C. and Dr. Reek D.C. provide a range of holistic healing services aimed at eliminating patient pain and discomfort and encouraging vibrant health. To learn more about Haase and Reek and Walnut Grove Chiropractic, please visit their websites (http://www.walnutgrovechiropractic.com/ and http://madisonwisconsinchiropractor.com/) or call 608-231-3900.