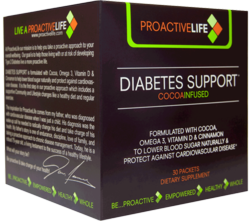 "The link between diabetes mellitus and magnesium deficiency is well known. A growing body of evidence suggests that magnesium plays a pivotal role in reducing cardiovascular risks and may be involved in the pathogenesis of diabetes itself." Dr. Nadler
Rancho Palos Verdes, CA (PRWEB) November 28, 2012
A growing body of evidence suggests magnesium plays a pivotal role in reducing cardiovascular risks and may be involved in the pathogenesis of diabetes itself.
Magnesium, according to several recently published studies, may provide protection against developing type 2 diabetes for people at risk of the disease.
In a meta-analysis of thirteen published studies the journal of Diabetes Care looked at the potential benefits of magnesium. The conclusion was impressive. "This meta-analysis provides further evidence supporting that magnesium intake is significantly inversely associated with risk of type 2 diabetes in a dose-response manner."
According to Diabetes.UK, a study conducted by Liebig University in Germany and published in the journal Diabetes, Obesity and Metabolism investigated the use of oral magnesium supplements for increasing insulin resistance . They monitored 52 overweight and insulin resistant patients, and who were not suffering from diabetes, over a period of six months, with half of them receiving active magnesium supplements and the other half a placebo. It was shown that those who had taken the supplement had much healthier blood sugar levels, as well as an improvement in their insulin sensitivity.
The report pointed out that "The results provide significant evidence that oral magnesium supplementation improves insulin sensitivity even in overweight, non-diabetes subjects, emphasizing the need for an early optimization of magnesium status to prevent insulin resistance and subsequently type 2 diabetes."
In the June 2011 issue of Clinical Nutrition researchers from Brazil studied 51 type 2 diabetics and measured their magnesium levels. What they found was a clear association between magnesium levels and blood glucose levels. Of the people studied 77% were deficient in magnesium and the lower their magnesium level the higher their glucose levels measured.
"Many studies have shown that both mean plasma and intracellular free magnesium levels are lower in patients with diabetes than in the general population. This magnesium deficiency, which may take the form of a chronic latent magnesium deficit rather than clinical hypomagnesemia, may have clinical importance because the magnesium ion is a crucial cofactor for many enzymatic reactions involved in metabolic processes." Jerry L. Nadler, MD
ProactiveLife was founded in 2011 to help people take control of their health. The approach incorporates community, lifestyle changes, and natural supplements which have been proven to assist people with blood sugar and energy regulation.
Diabetes Support contains ten ingredients which may lower blood sugar levels including magnesium, turmeric, cocoa, cinnamon, omega-3, vitamin D and others. Along with lifestyle changes including diet and exercise Diabetes Support is a new proactive approach to overall health management.
ProactiveLife
http://www.proactivelife.com