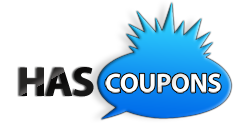 Best Deals For sure
Clarkston Mi (PRWEB) September 18, 2012
HasCoupons.com in business for one month to show they care about their customers and the pain at the pump. We are offering a $10 mail in rebate for a BP gas card of a Visa Gift card to our customers from September 13th to October 29st in efforts to help our customers who keep us in business.
This promotion can be redeemed more than once and has to be post marked by November 15th to be eligible.
HasCoupons.com is growing by leaps and bounds and is proud to offer this to the customers gained over the last month and the new customers who are enjoying the constant savings.
#5 Petfood.com- PetFood.com is best known for its deals on dog food. They have a great selection of brands and offer great pricing; especially when compared with petco.com and petfooddirect.com. With the largest supply of pet food it will be impossible to run out products. Petfood.com has the largest selection of top notch products and great deals that can be found at hascoupons.com.
Check out Petfood.com low flat rate shipping on orders over 30lbs.
#4 Boost Mobile, in the market for a shrinking plan well Boost Mobile offers plans starting at $50. Boost Mobile's plan shrinks as the customer pays their bill on time each month with the possibility of lowering the plan to $5 a month. Clearly the reward for paying bills on time is great here with $35 dollar unlimited talk, text, and data.
Best Deal- Kyocera Hydro 3.5in screen, water proof, and android 4.0 ices cream sandwich Os for $129.
High End- Samsung Galaxy S II Large 4.5in screen, 1.2 dual core processor, and 8 megapixel camera for $369.
#3 Disney's Tangled Rapunzel- Escape from the tower and see the world in this magical officially licensed Disney Tangled Rapunzel girl's costume. Feel like royalty feel pretty and ready for a Halloween adventure in this lavender princess gown with petticoat and tiara. The Disney Tangled Rapunzel girl's costume consists of a lavender and pink beribboned princess gown with a character cameo at the neckline, a petticoat and a matching tiara.
Best Deal-Costumediscounters.com has the widest selection of costumes in stock.
#2 The New iPad2, the slimmer and lighter design makes this tablet easy to carry around on the go. The New iPad is packing a powerful dual-core A5x chip to make using any of the numerous apps seamlessly with-out lag. The New iPad offers the most in entertainment and business with apps for all purposes, down load apps for video calls like Oovoo or Skype using the tablets front facing camera.
The New iPad 16GB $499 and the 4g LTE version $629 is available now.
The New iPad 32GB $599 and the 4g LTE version $729 is available now.
The New iPad 64GB $699 and the 4g LTE version $829 is available now.
Get free shipping on the New iPad from MacMall.com on all tablet purchases.
#1 Toshiba
Battery- Toshiba's Battery's give a slight advantage with a larger battery and improved battery life.
Processor- Both of these devices run on a dual-core i5 intel processor. This will make all computing tasks and gaming seamless an efficient.
Display- The 1080p HD and the Maxx HD step it up a notch from their previous versions with 32 inch in screens.
Toshiba offers the most coupons of any computer retailer.
All the mentioned deals are all eligible for the Hasoupons.com $10 gas for your car rebate promotion. Remember to take advantage of this offer before it is over. Promotion ends October 29th 2012 get the gas card while they are available limited time only subject to change.