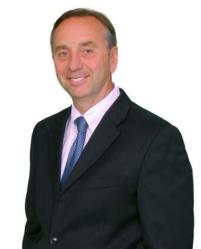 In too many cases, motorcycle riders and their passengers are seriously injured or killed because of driver inattention.
Auburn, ME (PRWEB) May 05, 2011
With gas prices rising, fuel-efficient motorcycles are becoming more common on Maine roads – and that means drivers need to be more alert than ever to their presence, Auburn personal injury attorney Stephen B. Wade said today at the start of May's national Motorcycle Safety Awareness Month.
"In too many cases, motorcycle riders and their passengers are seriously injured or killed because of driver inattention," said Wade of the Maine personal injury law firm, Skelton Taintor & Abbott, which represents vehicle accident victims throughout Maine.
"Drivers have a duty to share the road safely with motorcycles," he said.
According to the Maine Transportation Safety Coalition (MTSC), the number of motorcycle-related fatalities in Maine has remained stable over the years (peaking at 24 in 2009) while the total number of crashes and injuries has been on a steady rise.
The most common types of Maine motorcycle crashes, the MTSC reports, are when the motorcycle is struck at an intersection or run off the road.
These accidents can be avoided by drivers checking for motorcycles before turning or changing lanes, leaving enough room for the motorcycle to be safely operated when passing and following the motorcycle at a safe distance, Wade said.
"In some situations, a motorcycle may need to make a quick maneuver in order to avoid an obstacle, such as a pothole or puddle," Wade said. "If the car or truck driver is following too closely, they may not be able to react fast enough to avoid an accident."
Under Maine law, a person's recovery in a vehicle accident is reduced in proportion to their degree of fault. For instance, a person who incurs $100,000 in medical expenses, lost wages and pain and suffering in a motorcycle accident who is 10 percent at fault could recover, at most, $90,000. A person found to be 50 percent or more at fault is barred from recovering anything.
According to Wade, insurance companies often take advantage of this law and attempt to shift blame for accidents and injuries on the motorcyclist.
"That's why it's important for motorcyclists to contact an experienced Maine motorcycle accident attorney if they believe their crash has been caused by another driver's negligence or recklessness," Wade said.
"At our law firm, for instance, we conduct a thorough investigation to determine what caused the crash in every motorcycle case we handle, including examining the police report, interviewing eyewitnesses and consulting with experts."
Motorcyclists can enhance their own safety by wearing protective gear, including helmets, and by following safe riding practices themselves, Wade said.
"Everyone plays a role in reducing motorcycle-related accidents, injuries and deaths," he said.
About Skelton, Taintor & Abbott
Skelton, Taintor & Abbott, located in downtown Auburn, Maine, has earned a reputation since 1853 as one of Maine's most respected law firms. Several of the firm's attorneys are listed in The Best Lawyers in America and New England Super Lawyers. The trial attorneys of Skelton, Taintor & Abbott practice in state and federal trial courts in a variety of personal injury cases and have successfully handled cases for numerous vehicle accident victims throughout the state of Maine. For more information, contact the Maine motorcycle accident attorneys of Skelton, Taintor & Abbott at (207) 784-3200 or through the online contact form.
# # #