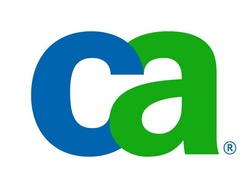 Because the mainframe offers such outstanding economies of scale, it will remain central to our members' near- and long-term IT strategies for the foreseeable future. CA mainframe management solutions are also central to their strategies, because they enable IT organizations to drive down mainframe TCO and to maximize the business value they can realize from their mainframe investments.
LAS VEGAS (PRWEB) November 18, 2008
The initiative—which combines across-the-board enhancements to CA's leading mainframe management solutions with new turnkey mainframe management services—will enable customers to leverage their IBM mainframes to more effectively satisfy continually growing business computing demands in the face of limited budgets for technology and human resources, an aging mainframe workforce, and intensifying pressure to control energy consumption.
Simplifying Management Ownership
Under Mainframe 2.0, CA will simplify mainframe ownership and optimization for IT organizations by:
Making its entire portfolio of mainframe management solutions easier for less experienced IT staff to use Creating a uniform browser-based look-and-feel across all CA mainframe management solutions Delivering automation and operational intelligence that insulate IT staff from the underlying complexities of the IBM z/OS platform Rationalizing and streamlining the acquisition, implementation and integration of CA solutions—so they can be rapidly and effectively deployed with rudimentary knowledge Conforming to IBM's software installation standards Providing turnkey services that customers can use to address gaps in internal staff skills and/or control staffing costs These Mainframe 2.0 deliverables will enable CA customers to capitalize on the unmatched and ever-evolving capabilities of the mainframe—a computing platform universally viewed as the most scalable, reliable, secure, cost-efficient, energy-efficient, and auditable.
"The mainframe, as it has been re-engineered in recent years by IBM, is of singular value to large enterprises seeking to use IT for maximum competitive advantage," said Chris O'Malley, executive vice president and general manager of CA's Mainframe Business Unit. "CA's mission with our Mainframe 2.0 initiative is simply to ensure that our customers can fully exploit this singular value—regardless of the staffing constraints they may face now or in the future."
Escalating Workloads, Fewer People
The mainframe's unique attributes are particularly important in today's business environment—where growing workloads, constrained resources, growing regulatory responsibilities, and corporate "green" mandates are intensifying the pressure on IT organizations to "do more with less." However, as IT leaders face a daunting challenge to support mainframe skills from increased market demand, the industry must decide on one of two options: 1) scale back on their use of the mainframe, thereby forfeiting its unmatched capabilities, or 2) undertake extraordinary measures to acquire and maintain requisite levels of in-house mainframe expertise.
A CA survey of Fortune 2000 companies around the world shows that enterprise IT organizations are losing their experienced mainframe personnel to retirement just as their use of the mainframe is projected to grow significantly.
Mainframe 2.0 enables a new generation of IT professionals to effectively and efficiently manage increasingly complex mainframe environments. It also benefits experienced mainframe managers by significantly enhancing their productivity and automating many routine tasks.
Mainframe Revival
Evidence of the mainframe's ongoing primacy and strategic resurgence abounds. About 70% of organizations and governments are running critical applications on mainframes. Total installed mainframe capacity has reached 14 million MIPS worldwide—from a base of 4.5 million MIPS in 2001. IBM customers also are adopting its most recent platform innovations more rapidly than ever before. Market research indicates that uptake of the current z10 series of mainframe processors reached approximately 720,000 MIPS within the first 130 days of availability.
According to IDC's high-end server quarterly tracker, the adoption of IBM mainframes, which power the top 50 banks worldwide and 22 of the top 25 US retailers, has enabled IBM's System z to nearly double its share this decade.*
Many IT organizations are also moving workloads to the mainframe because they can no longer cost-justify the major build-outs of data center facilities that would be required to expand their computing capacity with distributed systems.
As the world's leading independent provider of mainframe management solutions, CA is uniquely able to provide enterprise IT organizations with the technology and expertise they require to take advantage of the mainframe's power and efficiency.
Mainframe 2.0 Deliverables
CA's initial set of Mainframe 2.0 deliverables will include the availability of CA's new electronic delivery capability for its software solutions. This will streamline software implementation by building on standard z/OS-provided tools such as SMP/E and helping to eliminate the need for a customer to reconstitute tape volumes after downloading the product.
In tackling the complexity of mainframe management as a whole, CA's Mainframe 2.0 is taking a unified approach to a set of diverse software design, development, installation, and integration challenges in a comprehensive manner.
CA also is working with its business partners to embrace elements of Mainframe 2.0.
Customer Quotes
"One of the greatest concerns for people in our organization is how to preserve the technical knowledge necessary to keep their mission-critical systems operating at required service levels as key personnel reach retirement age. CA's Mainframe 2.0 initiative addresses this concern by ensuring that these systems can still be properly maintained and tuned even when those key personnel are gone." Dick Millar, president, MidAtlantic Datacom User Group
"Because the mainframe offers such outstanding economies of scale, it will remain central to our members' near- and long-term IT strategies for the foreseeable future. CA mainframe management solutions are also central to their strategies, because they enable IT organizations to drive down mainframe TCO and to maximize the business value they can realize from their mainframe investments." Kevin Grimes, president, Southeastern User Group for Endevor
"A concern echoed by our user community is the complexity and cost of bringing new resources to work on mainframe products. CA's Mainframe 2.0 initiative directly addresses the issues of complexity and cost by simplifying, streamlining, and standardizing the product installation and configuration process. Mainframe 2.0 will allow our user community to leverage new resources to participate in mainframe product administration and free senior technical staff to focus on how to use technology to benefit the business." Terry Schwartz, chairman, CA IDMS PLC
"Mainframe 2.0 underscores CA's commitment to the mainframe, addressing the future of the platform and the aging workforce that currently supports it. We're very excited about this new initiative." Ingrid Lohneiss, president, CA Identity & Access Management for Mainframe Global User Community
Business Partner Quotes
"Our mainframe customers face many of the same challenges and opportunities that CA is targeting with its Mainframe 2.0 initiative. We applaud CA on this initiative and look forward to working closely with them and their other partners to ensure software solutions for z/OS and Linux on System z are easier to use and more cost-effective—in addition to being reliable, scalable, and secure." Thomas J. Meehan, INNOVATION Data Processing, vice president, advance technology
"Chicago-Soft is participating in CA's Mainframe 2.0 initiative to help our shared customers get maximum value out of their mainframe investments even as staffing constraints become increasingly problematic. With support for more than 135 CA solutions, our MVS/Quick-Ref product will be especially useful for IT organizations seeking to make mainframe ownership as cost-effective as possible." Peter McLaughlin, president and co- founder, Chicago-Soft, Ltd.
Analyst Quotes
"Mainframe 2.0 is a forward-thinking response to the evolution of the mainframe—which, despite predictions to the contrary, is now and will remain an integral component of enterprise computing into the future. By focusing on key aspects of mainframe ownership, such as software implementation and ease-of-use, CA is helping customers optimize the business value of their investments in IBM's z series machines." Rich Ptak, managing partner, Ptak, Noel & Associates
"The graying of the mainframe workforce may be the most critical issue facing mainframe owners since Y2K. With Mainframe 2.0, CA is offering customers a practical approach to addressing this issue." Clay Ryder, president, The Sageza Group
"The fact that a skills shortage for mainframe systems management talent is the most pressing issue related to the platform is a testimony to the technical strength and business value of the platform itself. The mainframe is an industry benchmark for performance, security, reliability, and availability and has already demonstrated its flexibility as the platform adapted to serve new internet related business needs in the last decade. It remains a cost-effective data center platform with strong performance in relation to energy and resource consumption which places it in good stead as CIOs look to maximize computing productivity and processor performance per watt. CA's Mainframe 2.0 initiative provides the innovative cradle-to-cradle systems management approach that should further elevate the platform's business value." Simon Perry, principal associate analyst – sustainability, Quocirca Ltd
"There are two fundamental facts of life now facing enterprise users of mainframes. One is that its skilled workforce is dwindling and the effects are really starting to be felt now. The other is that the world the mainframe inhabits has changed significantly and if users do nothing, it will be left in a backwater. Both of these problems can be solved if users grasp the nettle of change, which need not be frightening if they work with a partner capable of implementing and managing that change. With Mainframe 2.0, CA has both the tools and expertise to get mainframe systems past these problems and moved center stage in the modern IT world. It is fundamentally important that dwindling skills availability is met with tools that help automate mainframe operations and make their management much more analogous to other systems in the IT mix. It is also crucial that the mainframe, as the repository of much of an enterprise's business critical data, can now play an equal part in Service Oriented Architectures and Web services where its data management and processing resources can add real business management muscle to the flexibility and agility these technologies now bring to the party." Martin Banks, practice leader, data center and mainframe, Bloor Research
About CA
CA (NASDAQ: CA) is the world's leading independent IT management software company. With CA's Enterprise IT Management (EITM) vision and expertise, organizations can more effectively govern, manage and secure IT to optimize business performance and sustain competitive advantage. For more information, visit http://www.ca.com
Footnote

According to IDC's high-end +$250K servers quarterly tracker results from 3Q 2000 to 2Q 2008. IDC 2Q08 WW Server Tracker.
Subscribe to CA
CA Newsletters CA Press Releases CA YouTube Channel CA Podcasts CA Blogs Trademarks
Copyright © 2008 CA. All Rights Reserved. One CA Plaza, Islandia, N.Y. 11749. All trademarks, trade names, service marks and logos referenced herein belong to their respective companies. IBM, System z and z/OS are trademarks or registered trademarks of IBM Corporation in the United States and other countries. Linux is a registered trademark of Linus Torvalds in the United States, other countries, or both.
MULTIMEDIA GALLERY http://www.businesswire.com/cgi-bin/mmg.cgi?eid=5834764