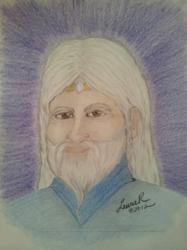 Love starts with one soul accepting another – another's differences and belief system.
~Maitreya
Delhi, India (PRWEB) March 20, 2013
Maitreya Buddha and his channel, Margaret McElroy, have come to India to share Maitreya's energy and message of modern enlightenment, with the Indian people. Often referred to as The Neoteric Way™, Maitreya's pathway for achieving enlightenment uses modern tools and techniques to assist you in positive self-transformation. When one is touched by Maitreya Buddha's energy and wisdom, one becomes blessed with the ability to move beyond one's fears and create success in one's life.
Margaret and Maitreya are holding events in India because India is the birthplace of spirituality. India has always been seen by the rest of the world as a place to visit to attain spiritual enlightenment. India is not only a spiritual country, but it is also one of the most important business centers in the world. As India moves into the future, it will continue to embrace the beautiful marriage of business and spirituality. The Neoteric Way™ contains the guiding principles to ensure that this marriage is a success! The purpose of this event in Delhi is to provide an "energy blessing" to everyone in the audience. Maitreya will first speak to those who gather in attendance. Then his energy will reach each person in the audience, entering through the hands and crown chakra during the energy blessing. Through this energy exchange, Maitreya Buddha will assist everyone in the audience to purify their energy body. Friday, March 22, 2013 from 4:00 - 8:00pm, come and experience Maitreya Buddha's energy blessing in Delhi, India.
Margaret McElroy is an internally renowned clairvoyant, spiritual teacher and channel for the energy known as Maitreya. Margaret has been channeling Maitreya since 1992, and has traveled all over the world to bring this spiritual energy to the globe.In 1999 Margaret even channeled Maitreya to a group within the United Nations. Maitreya is well-known in Eastern culture as the future Buddha, and he can also be referred to by the names Maitreya Buddha, or Mi Le Fo. Maitreya's messages are about living a life based on your own truth and being your own master. He posts regular messages through his channel on his Maitreya World Teacher Facebook Page.