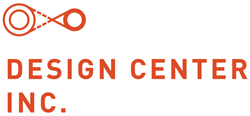 Our strength is a group of highly talented individuals that work collaboratively in order to deliver peak value for the client.
ST. PAUL, Minn. (PRWEB) November 09, 2018
Design Center just defined 10 major benefits of custom B2B mobile apps vs. SaaS applications. The company has deep experience designing and developing mobile apps for some of the largest organizations in the U.S. including Haagen-Dazs, Home Depot and BASF.
Design Center President Ken Haus said, "We have, what many consider, the best design and development team in the U.S. Our strength is a group of highly talented individuals that work collaboratively in order to deliver peak value for the client."
Design Center creates custom mobile apps that are built from the ground up for specific client or end user needs. The alternative is Software as a Service (SaaS), designed for a broad purpose and/or an industry. They are typically hosted in the cloud and accessed via the user's web browser.
Since custom mobile apps are targeted to specific business needs, organizations across industries and markets are taking advantage of these apps to stay competitive and increase productivity. The 10 major benefits of a custom mobile app include:
1. Evolve-ability: It can be expanded and modified indefinitely.
2. Update-ability: It can be updated as new needs or processes are revealed.
3. Integrate-ability: It is developed to work with an organization's existing business software installations and workflows.
4. Personalized Support and Training: It is provided by the same organization that built the app.
5. Marketing Support: Many custom app developers, including Design Center, have marketing experts on staff that will help clients launch the app.
6. Predictable Operating Costs: There are no unexpected service or user fee changes.
7. Improved Efficiency: Research shows a custom app will save an average of 7.5 hours per employee per week because it is built to the organization's unique business requirements.
8. Security: Specialized security features protect business data.
9. Control and Simplicity: The client owns the app, which has only the features that the client needs.
10. A Valuable Differentiator: A custom app is unique to the organization—something that competitors do not have.
With SaaS mobile apps, there is none of this. For starters, security is the number-one concern. If sensitive company data and business processes are entrusted to a third-party SaaS provider, then issues such as identity and access management – particularly from mobile devices – need to be locked down.
SaaS is often dependent on internet access. At any given time, mobile app users may not have access to the internet, which is a big problem for any app, particularly one that is mission-critical. Also, there are likely to be internet performance issues, which negate the simple access advantage of a mobile app. A final consideration is the fact that the SaaS market is dominated by startups, some of which won't be around in a few months—another security concern and also a data migration concern.
The mobile app market is growing fast and largely responsible for a sharp increase in revenue for industries that are able to fully leverage the potential. Design Center remains at the forefront.
Founded in 1969, leading software designer and developer Design Center turns strategic insights into reality through app development, virtual reality solutions, custom software and more. Rooted in design and energized by digital, Design Center creates engaging, long-term solutions that streamline business and spark conversation. The company's user-experience-focused approach to design, development and implementation produces solutions that deliver value and profitability for clients. Among the company's value adds is AppKits, a proprietary application management engine, that ensures the company's solutions perform at the highest level. Design Center serves some of the world's largest organizations from their headquarters in centrally located St. Paul, Minn. To contact Design Center call 651-699-6500 or visit http://designcenterideas.com/. Review project information and client references at: https://clutch.co/profile/design-center.