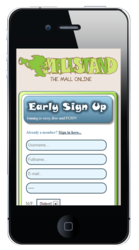 Local shopping is the key to unlocking some relief for these damaged businesses.
Hoboken, NJ (PRWEB) November 21, 2012
In the aftermath of Hurricane Sandy, businesses are still struggling to open their doors for holiday shopping. In Hoboken, New Jersey FEMA, and the Small Business Administration hosted a Hurricane Sandy Relief seminar for over 150 local businesses impacted by the hurricane. Though FEMA and the SBA are offering loans to help businesses get back on their feet, business owners are hesitant to borrow more money and are not convinced that loans will be enough to help them recoup. Local Shopping is the key to unlocking some relief for these damaged businesses.
MallStand, a Hoboken startup, holds a solution. Developing an innovative social shopping platform, MallStand has created an online community that encourages local shopping and helps small businesses make the transition to e-commerce. MallStand's virtual mall interface allows shoppers to explore and make purchases from Hoboken's various businesses, providing businesses with a virtual storefront to show off their business brand, products and services as well as the social tools to communicate with customers directly. Hoboken residents will be able to browse businesses, make purchases and order online food delivery, and then share their findings across their social networks.
Mingle, Shop, Share! The MallStand web and mobile social shopping application will be launched on November 26th.
About MallStand
MallStand is a web and mobile social shopping platform transforming traditional online shopping. By utilizing various social networking tools MallStand creates an environment that fosters communication between users and merchants. MallStand provides shoppers with a centralized online location to mingle, shop, and share.