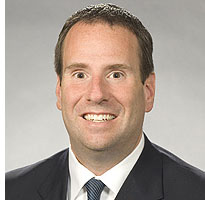 "Dr. Williams cost this child 45 critical minutes at the outset of his time in the Emergency Room ... — all because she failed to recognize how critical his condition was."
— Attorney Adam R. Satin
Brockton, MA (PRWEB) October 25, 2012
A Plymouth County jury rendered on October 22, 2012, a verdict that will result in judgment being entered against former Good Samaritan Medical Center Emergency Room doctor, Carmine Williams, M.D. in the amount of $3,582,831 (Plymouth Superior Court Civil Action No.: 05-0002-B). The jury's verdict was the culmination of an 8-day Medical Malpractice and Wrongful Death trial arising from the death of 12-year-old Alberto Fernandes. The decedent's mother, Linda Croke, brought her claims against Dr. Williams after her son was kept waiting in the Emergency Department for almost 3½ hours despite the fact that the hospital did not have the appropriate neurosurgical personnel available to treat his malfunctioning brain shunt (a catheter that drains excess cerebrospinal fluid from the brain to maintain appropriate intracranial pressure).
Adam R. Satin of Lubin & Meyer was successful in proving to the jury that Dr. Williams was negligent when she failed to recognize the emergent nature of Alberto Fernandes' condition, resulting in an undue delay in his transfer to an appropriate facility with neurosurgical capabilities. "Dr. Williams cost this child 45 critical minutes at the outset of his time in the Emergency Room and then went on with her other patients while Alberto languished there as his clinical condition and head pain got worse and worse over time -- all because she failed to recognize how critical his condition was," said Satin.
Nationally recognized as leaders in the field of both medical malpractice and personal injury law, Lubin & Meyer attorneys have achieved many of the region's largest and most widely publicized verdicts and settlements, collectively having obtained 600 verdicts or settlements in excess of $1 million, with individual case results as high as $40 million. Lubin & Meyer's attorneys are experienced in handling all types of medical malpractice and personal injury lawsuits, pursuing claims for injured victims and their families in Massachusetts, New Hampshire and Rhode Island.
To learn more about the firm and how they are making a difference, please visit the firm's website at http://www.lubinandmeyer.com and blog, Personal Injury Advocate.