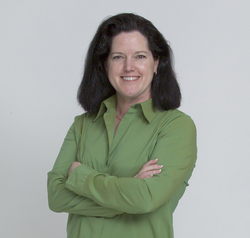 Just to be selected as a finalist in this competition is an honor
San Jose, CA (PRWEB) April 7, 2009
Lisa Orrell's book, "Millennials Incorporated", has been Rated #1 in its genre on Amazon for consecutive months, and has now been chosen as a finalist in ForeWord Magazine's highly regarded annual Book of the Year competition. Winners will be announced on May 29th on the main show floor at BookExpo America in New York - North America's largest publishing industry tradeshow.
"Just to be selected as a finalist in this competition is an honor," says Lisa Orrell. "They received over 1400 book entries this year, and it's a respected competition in the publishing world. Plus, ForeWord Magazine has a big presence at BookExpo America, and their 'winner announcement' program at the tradeshow is attended by hundreds of publishers, buyers, authors, and members of the media."
Based on her book's popularity, and Millennial (aka Gen Y) and generational insights, Lisa has been a guest on major media, such as ABC, MSNBC, and NPR. And she regularly conducts media interviews for national and international magazines and newspapers, as well as for online media, including: Monster.com, HR.com, FoxBusiness.com, and CareerBuilder.com.
Lisa also conducts a variety of seminars about engaging with Millennials, and improving generation relations at work, for prominent organizations (partial list), such as: Paul Mitchell Schools, Cisco, Brocade, Blue Cross/Blue Shield, Crowe Horwath LLC, and USC's Marshall School of Business.
"I knew Lisa was a thought leader in her field, and a terrific speaker, but I did not know what a huge success her book would be!" says the book's publisher, Nancy Cleary of Wyatt-Mackenzie Publishing. "Her timing and topic for this book were spot on. And we're excited about the new book she is working on and that we'll be publishing later this year. We bet that will be a hit, too!"
For media inquiries, or to book Lisa to speak at upcoming events, please contact Lisa Orrell at The Orrell Group. Contact info: Lisa (at) TheOrrellGroup (dot) com, phone 1-888-254-LISA (5472), or visit TheOrrellGroup.com.
###